Shastri: India should 'look in direction' of giving Kohli captaincy when Rohit is unavailable
Says he would have suggested Kohli's name as captain when Rohit was unavailable for the fifth Test against England last year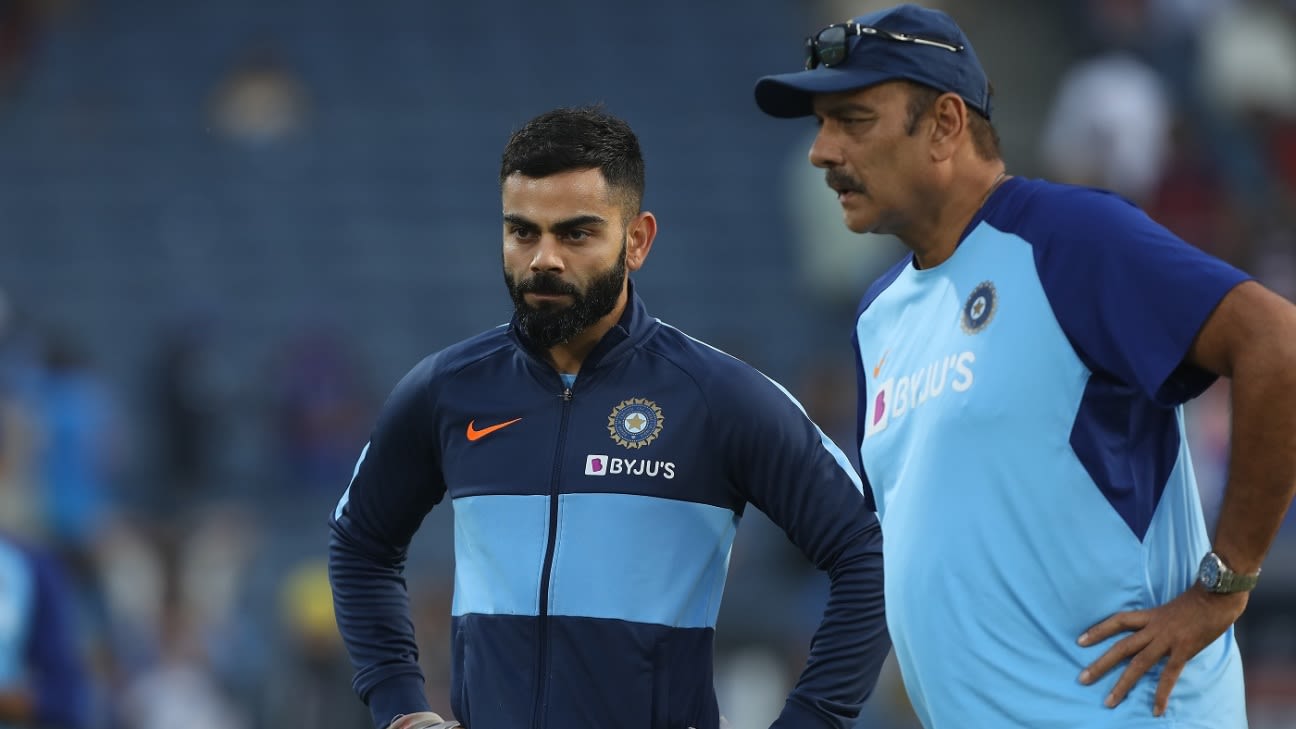 Ravi Shastri, the former India coach, would love to see Virat Kohli captaining India again should there be a need to step in, like there was last year when Rohit Sharma wasn't available for the final Test of the England tour at Edgbaston.
Kohli was India's Test captain during that tour of England in the summer of 2021. But when the final Test of that series took place in the summer of 2022, after the Covid-19 outbreak within the camp postponed it by a year, Kohli had resigned as Test captain under acrimonious circumstances, with Rohit taking over.
However, Rohit's unavailability for that one-off game forced the team management to pick another captain. According to Shastri, Kohli should have been the obvious choice given he had led the team in the first four Tests, but India handed a captaincy debut to Jasprit Bumrah.