Iconic tourist site closed due to violent unrest
Peru has closed Machu Picchu over the ongoing anti-government protests Read Full Article at RT.com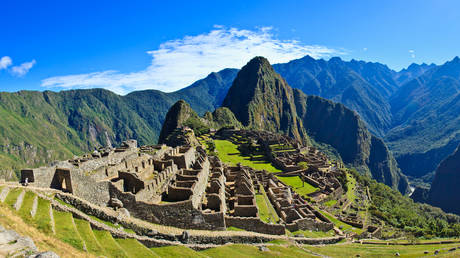 More than 400 visitors were briefly stranded at Machu Picchu after a local railway was damaged during protests
Peru has "indefinitely" shut the tourist site of Machu Picchu, citing ongoing anti-government unrest gripping the country. The decision was announced by the country's culture ministry on Saturday.
"The closure of the Inca trails network and the Machu Picchu citadel has been ordered due to the social situation and to preserve the safety of visitors," the ministry said in a statement. The sites will remain closed until further notice, with those who bought tickets to visit them eligible for a refund.
The closure of Machu Picchu was preceded by reports of damage, allegedly inflicted by anti-government protesters, to the railway leading to the 15th century citadel. As a result, more than 400 tourists ended up stranded at the site, according to the country's tourism ministry.
Read more

State of emergency declared in Peru amid deadly protests
All of the tourists, including 148 foreign nationals and 270 Peruvians, were evacuated to the city of Cusco by late Saturday, Tourism Minister Luis Fernando Helguero said.
The South American country has been gripped by unrest since early December 2022, when President Pedro Castillo was ousted from office and arrested over corruption allegations.
Castillo was succeeded by Dina Boluarte, his vice-president, who has faced a wave of violent protests across the country. The unrest has already continued for more than six weeks, claiming more than 50 lives across the country. Earlier this month, Peruvian authorities declared a state of emergency in a number of provinces in a bid to end the turmoil.
Supporters of the ousted leader have been calling for Boluarte's resignation, denouncing the removal of Castillo as a coup. Boluarte, however, has refused to resign, blaming the violence on "foreign provocateurs and infiltrators."