'Exhilarating': Deaflympics Coach Sonu Anand Sharma as 5 Indian athletes rank in world top 10
'Exhilarating': Deaflympics Coach Sonu Anand Sharma as 5 Indian athletes rank in world top 10

New Delhi: An athlete is identified by the achievement he/she makes under the game the sportsperson plays. However, specially-abled players are often neglected. To make a mark among the general populace they have to perhaps, strive harder that able-bodied players. Furthermore, in a country like India, where the sports category's popularity is generally restricted between cricket and football, it is an uphill task.
For the first time in the history of Deaflympics, five athletes ranked in the top 10 under the badminton category. Among women, at number two was Jerlin Jayaratchagan and at number seven was Aaditya Yadav, while for men, at the top position was Abhinav Sharma, while Hritik Anand and Mahesh Mahesh came in at ranks seven and eight respectively. The person behind the success of all these athletes who made the country proud was coach Sonu Anand Sharma.
A former deaf Indian badminton player as well, Sonu represented India at the Deaflympics twice in 1997 and in 2009. The first deaf woman to receive the Nari Shakti award in 2019, Sonu is instrumental behind the success stories of multiple deaf athletes.
In an exclusive interaction with Firstpost, Sonu opened up on how she feels 'exhilarating' on seeing athletes she trained make it to the top and how Deaflympics is yet to make a mark in collective consciousness of the masses.
Since they cannot talk, they are ignored 
Sonu was confident that the country would do proud this year at the Deaflympics. "After seeing the performance of the players during the camp, and seeing their vigour and enthusiasm, I was quite confident that they would bring a lot of medals and make India proud," she said, adding that it was a moment of pride and great achievement for them collectively.
"The feeling of seeing players making to top 10 is really exhilarating," she said.
However, Sonu rued that the athletes are seldom heard of in their own country.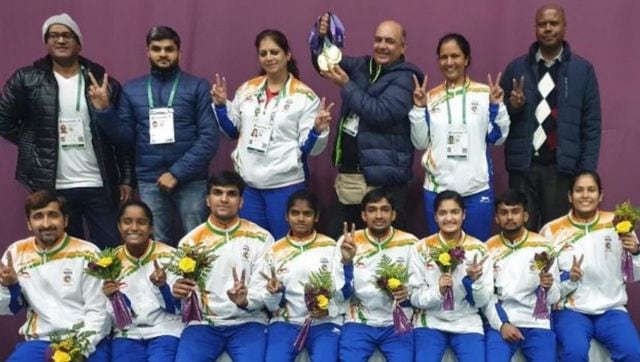 "The players do not have the voice of their own. People cannot understand them and Deaflympics get neglected," said Sonu.
"Since they can't talk and can't explain they are easily ignored," she added.
People know of Paralympics, but not Deaflympics
Sonu said that while many know of Paralympics, but even people in the ministry are unaware of Deaflympics. One of the biggest drawbacks, she feels is the athletes' inability to voice.
"They always need interpreters to convey their message," she said.
"Main reason is voice. We have won many medals in Deaflympics and when we tried to reach out to people, they were all ignorant. There are thousands of countries participating in Deaflympics and it is not a small event," Sonu explains.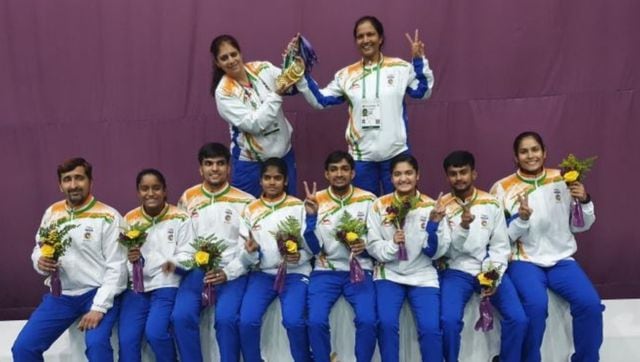 The former badminton player and coach even puts the onus on the media urging them to reach out to people and create awareness. "India has the biggest population of deaf in the world. And giving them even a bit of motivation will boost their morale. They are promised a lot of things but they barely get much. There is lot on paper but hardly anything in real," Sonu says.
On her athletes acing it at the Deaflympics
Speaking about her athletes acing it at this year's Deaflympics, Sonu revealed that training goes on for years. She further revealed that she spotted Jerlin when she was barely 12 or 13 years old. Jerlin, meanwhile has already been honoured with the Arjuna Award this year by the government of India.
"I was confident that these players would seal a spot in top 10. And we were number 1. We got gold, we bagged multiple silver and bronze in singles and doubles events. It was a moment of pride and a great achievement for us," she revealed.
Special mention for Jerlin Jayaratchagan
Elaborating  upon the journey charted by Jerlin, Sonu opined that spotting a talent at such a young age, it was not easy as people would often be versy dismissive due to her age. "In youth medals, and in national as well as world championships, she started performing really well and this started showing that this young girl has a lot of potential," said Sonu.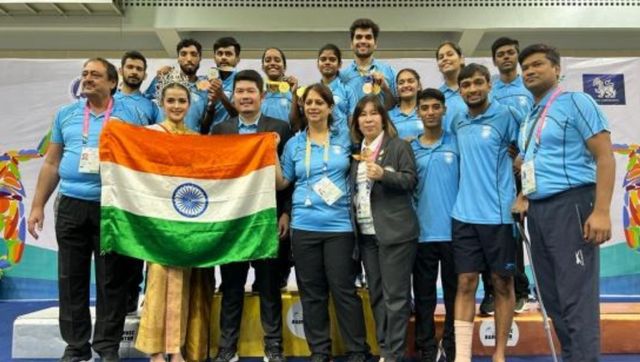 Sonu revealed that during the Deaflympics Jerlin was about 18 and was taking her board examination, while attending a camp at Delhi. "The situation for this young talent was nothing less than difficult. We did everything to work out and ultimately it did happen," said the coach, beaming with pride.
Recognition by PM Modi
Recalling a never before moment, Sonu said: "When these players were called by the honourable Prime Minister of India Narendra Modi, they cried in happiness and were overjoyed by the fact that they were getting so much unexpected recognition."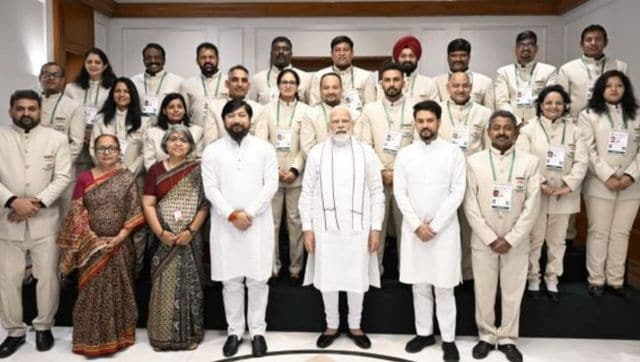 She further said the players of Deaflympics should at least get basic respect that they deserve for playing and winning for the country.
Read all the Latest News, Trending News, Cricket News, Bollywood News,
India News and Entertainment News here. Follow us on Facebook, Twitter and Instagram.