Daryl Mitchell and Mitchell Santner give New Zealand 1-0 lead in T20Is
Spin was the way to go on the night, and the visitors got it right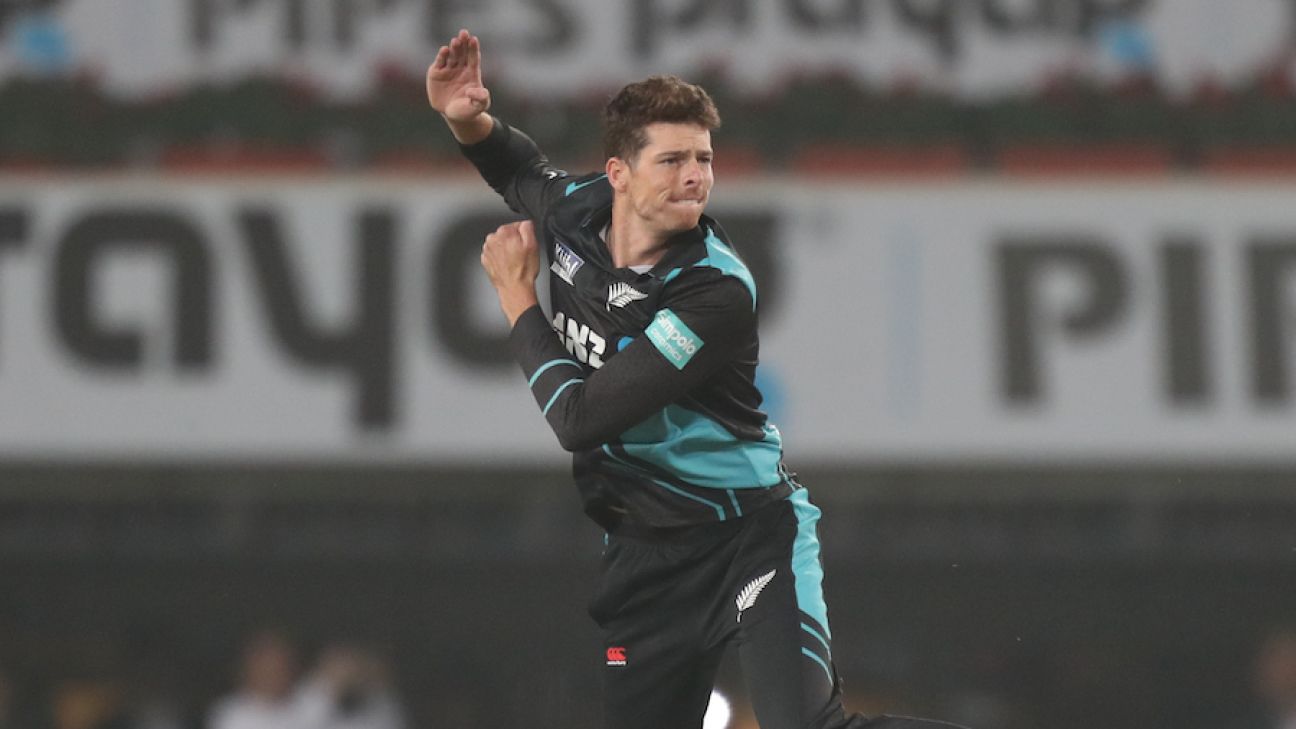 New Zealand 176 for 6 (Mitchell 59*, Conway 52, Washington 2-22) beat India 155 for 9 (Washington 50, Suryakumar 47, Santner 2-11) by 21 runs
New Zealand were put in on a pitch that turned, and were then expected to bowl in the dew, but they managed to score what turned out to be enough off India's fast bowlers. Half-centuries from Daryl Mitchell and Devon Conway and an early burst from Finn Allen took New Zealand to 176 after which they went to spin straightaway unlike India who didn't have the headstart of knowing it was turning.
While New Zealand got only 56 off the 10 overs bowled by the spinners, they managed 119 off the 10 overs of pace. The sharply cut grass perhaps did the trick for New Zealand as the ball didn't quite become a bar of soap and kept gripping for their spinners.
Captain Mitchell Santner displayed his guile and skill, taking a wicket first ball, bowling a maiden in the powerplay and then coming back to take Deepak Hooda in the 16th over to seal the game. The one big difference in two sides was that pacer Jacob Duffy bowled his first two overs for 10 and a wicket, and once the asking rate started creeping up, this pitch just proved too difficult for Suryakumar Yadav and Hardik Pandya.
Finn Allen blazes away
Coming off successive ducks in an ordinary ODI series, Allen enjoyed the freedom this format affords batters. He started off with a mis-hit, but then began smacking the ball around with only two fielders out. In 4.1 overs, New Zealand were 43 for 0 thanks to his 35 off 22.
Washington Sundar applies the brakes
Among those four overs was one bowled by Washington Sundar. The ball gripped for him, and he refused to give the batters anything full. Only three came off that over, and even though Allen managed to slog-sweep him for a six at the start of the next, he ended up dragging the next slog-sweep to deep midwicket, which was placed squarer than usual.