Why are Ozempic and Wegovy used for weight loss? What do the professionals think?
Semaglutide injections like Ozempic and Wegovy have spiked in interest and popularity due to their ability to aid weight loss. But are they safe to use? Do they work? How can you get hold of them? Healthista spoke to 3 experts who weigh in on this hot yet complex weight loss topic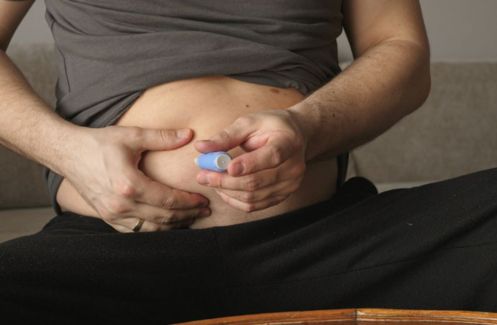 If you've been anywhere on the internet in the last year, you've probably heard of the new prescription medication – Ozempic.
While its intended use is to help Type 2 diabetes patients control their blood sugar levels, Ozempic has gained extreme virality for its ability to cause rapid weight loss in users.
The medication's unprecedented rise in popularity can be credited to social media platforms and celebrity usage. Currently, #ozempic on TikTok boasts over one billion views.
Also, public figures ranging from Elon Musk to Chelsea Handler have come out and said they've used the drug, according to Insider.
The prescription can be life changing for diabetes patients, but the skyrocketing demand has led to an Ozempic shortage in the United States, according to the Food and Drug Administration.
Ozempic became available in the United Kingdom in 2019, and like the U.S., is currently in short supply.
The medication was recently approved for prescription use by The National Institute for Health and Care Excellence. But just this week, the U.K government announced a two-year pilot program to test how general practitioners can prescribe Wegovy (another prescription weight loss medication) safely.
Indeed, 35,000 people will have access to the drug, with more potentially eligible, to reduce the pressure that weight-related conditions can have on hospitals.