UK man sentenced for murder after drunkenly telling police 'what happened'
Marek Hecko has been sentenced for life in prison with a minimum of 26 years for murdering Adrian Ellingford in Chelmsford, Essex. Footage shows Hecko drunkenly approaching police.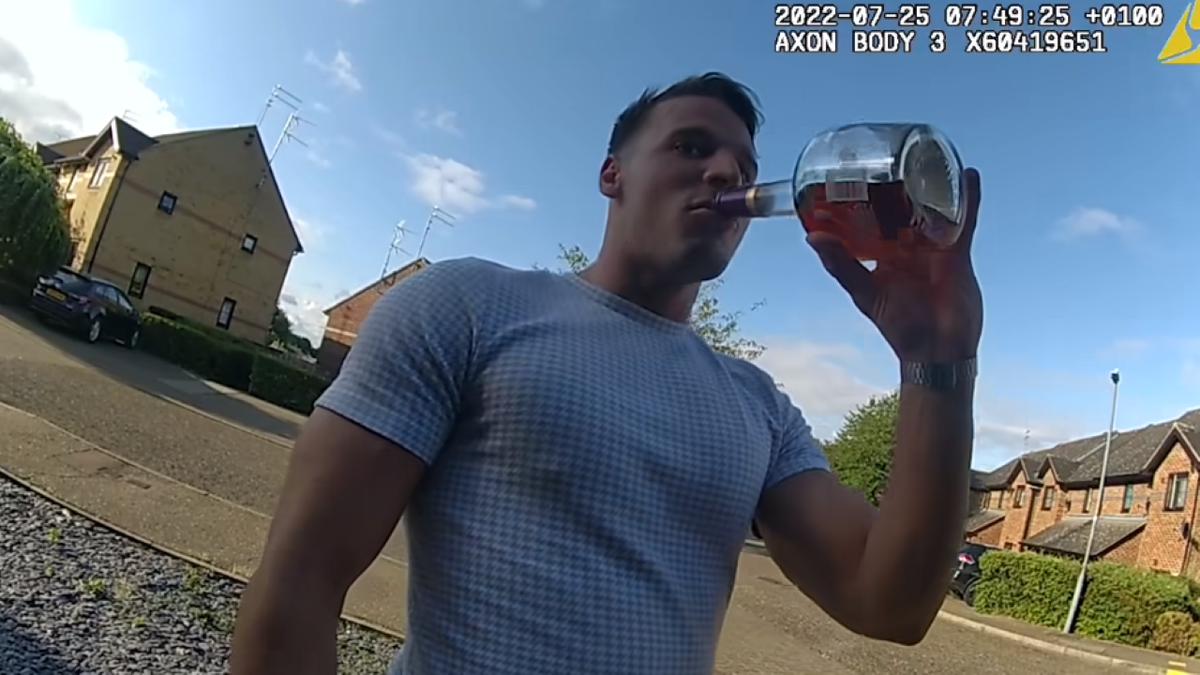 British police have released bodycam footage showing a man in the United Kingdom drunkenly returning to the scene where he murdered a father of two.
Adrian Ellingford, 44, was stabbed multiple times at a residence in Chelmsford, Essex in July. Marek Hecko, 26, was found guilty of the murder on Monday and sentenced to life in prison, with a minimum of 26 years.
Essex Police bodycam footage shows Hecko approaching the scene on July 25 while drinking a bottle of brandy.
Hecko told officers that he knew "what happened" and that they could not investigate the murder without him.
2 ENGLISH MEN PLEAD GUILTY TO INTERFERING WITH FLIGHT CREW, CAUSING PLANE TO BE DIVERTED TO MAINE
Hecko began showing aggressive and strange behavior, prompting authorities to arrest him. Detectives said they thoroughly investigated the evidence and charged him within a few days.
"From the moment this was declared a murder investigation, our team worked tirelessly to gather CCTV, statements and compile the evidence needed to charge Hecko," Detective Chief Inspector Louise Metcalfe said.
3 FRENCH SOCCER PLAYERS SUBJECTED TO RACIAL ABUSE AFTER WORLD CUP LOSS
Ellingford was allegedly romantically involved with one of Hecko's former partners the night of his death.
Ellingford's widow shared an emotional testimony, describing her deceased husband as a "truly brilliant father."
"He was brutally ripped from our lives in events that I still can't really comprehend myself or begin to explain to our boys," the widow said. "The impact of his death has affected many people in very different ways. It is totally heartbreaking."