SpaceX's private control of satellite internet concerns military leaders: report
Military leaders around the world have expressed concerns over the dominance of SpaceX founder Elon Musk when it comes to satellite-based internet services.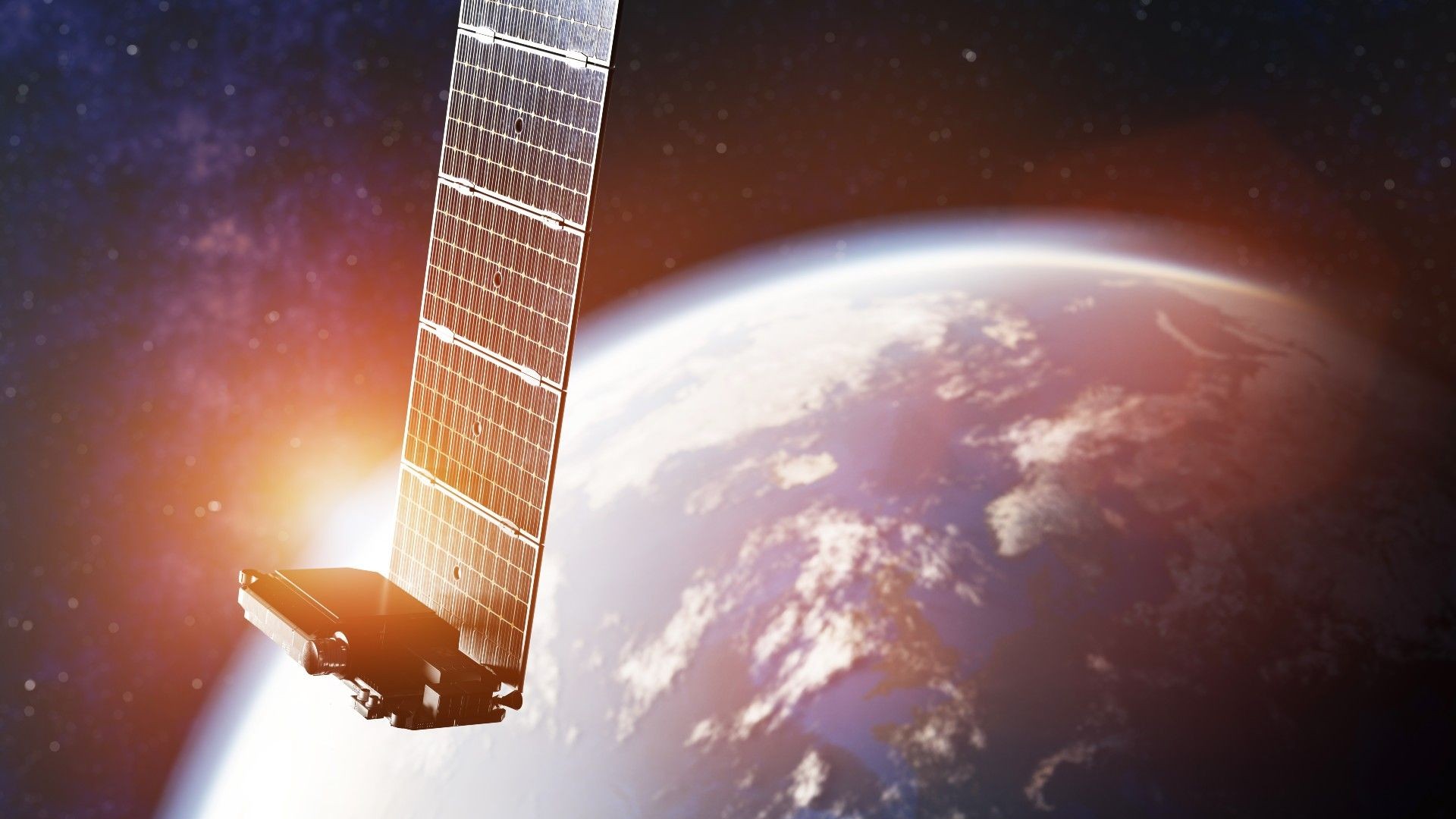 An illustration of a Starlink satellite in orbit. (Image credit: Shutterstock)
A number of military leaders around the world have expressed concerns to US officials over the dominance and control of SpaceX founder Elon Musk over satellite internet, according to a new report.
Over the past decade Musk's SpaceX has changed the launch industry with its reusable Falcon 9 rocket. The company has pressed this advantage to establish itself as the leading player in satellite internet through Starlink.
There are currently more than 4,500 Starlink satellites in orbit, accounting for more than half of all active satellites. The constellation may grow to as many as 42,000 satellites in orbit. The significance and potential of SpaceX's Starlink, a low Earth orbit satellite internet constellation, gained widespread attention in the wake of the Russian invasion of Ukraine, with the system playing a role to provide vital communications to Ukraine in the wake of damaged infrastructure and jammed geostationary satellite signals.
However, the leader of Ukraine's Armed Forces, General Valeriy Zaluzhnyi, has raised the topic of Starlink with the U.S. Chairman of the Joint Chiefs of Staff, according to a New York Times report. Little regulation and oversight exists over the operation of Starlink, generating concerns over how Musk will exercise his authority over the system, which includes the power to cut off access.