Russia warns NATO as Belarus sees nuclear upgrade on planes, missiles
Russia's Defense Minster Sergei Shoigu issues a threatening warning against NATO Tuesday as Finland officially joined the alliance and expanded the organization.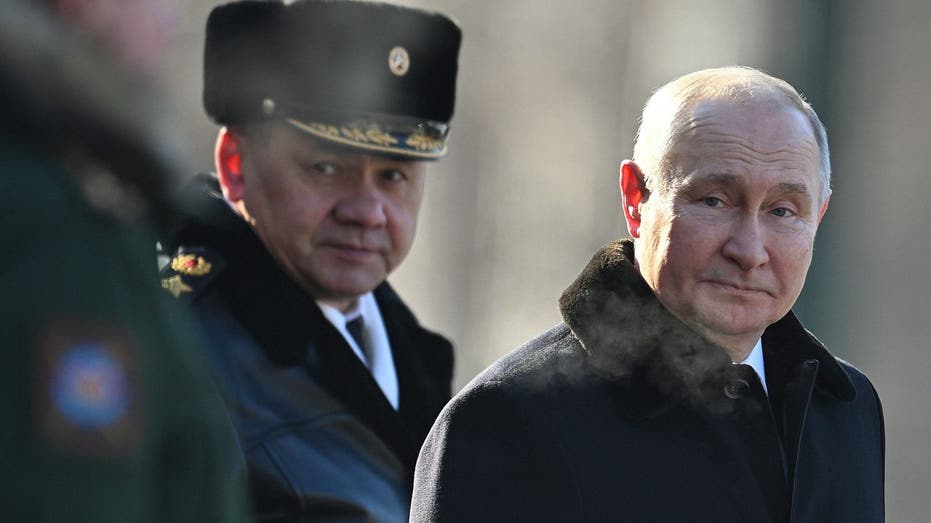 Russia's Defense Minister Sergei Shoigu issued a threatening warning against NATO Tuesday as Finland officially joined the alliance and expanded the network.
Finland and Sweden, which for years had passed on joining the military bloc, looked to join the then 30-member alliance following Russia's deadly invasion of Ukraine and its increasingly hostile rhetoric against European nations that oppose the illegal war.
Joining NATO means Helsinki now enjoys the complete protection of the alliance if Russia were to strike Finland. Article 5 of the NATO charter says an attack on one member will trigger a response from all members.
But despite Moscow's direct influence in Helsinki's decision, Shoigu on Tuesday said the move could lead to further hostilities.
"The North Atlantic block is strengthening its anti-Russian course, which is leading to an escalation of the conflict," he said in an address to top military officials, according to a statement provided by Euromaidan Press. "NATO is carrying out a set of measures to increase the combat readiness of the Joint Armed Forces, intensifying combat training and reconnaissance activities near the borders of Russia and Belarus."
Shoigu pointed to NATO's membership expansion, the U.S. pledge of another $2.6 billion in military equipment Tuesday, and moves to send Ukraine warplanes as to what prompted Moscow to increasingly look to its sole regional ally: Belarus.
"All this creates risk of a significant expansion of the conflict, but it will not affect the outcome of the special operation," he said. "Under these conditions, we are taking retaliatory measures, defending the security of the Union State."
Shoigu said Russia began training Belarusian troops Monday on ballistic missile systems along with aircraft capable of deploying nuclear missiles.
In addition, he said the Iskander missiles system was "handed over" to Belarusian forces, which they have had in their possession for months, according to reports dating back to December.
Russian President Vladimir Putin also said late last month that a storage facility for tactical nuclear weapons deployable through the missile system would be completed in Belarus by July 1.