Kourtney Kardashian Responds to Criticism Over Her Birthday Flowers
Not all fans appeared impressed by the enormous floral gifts Kourtney Kardashian received for her 44th birthday. Find out how the Poosh founder reacted to one person's query.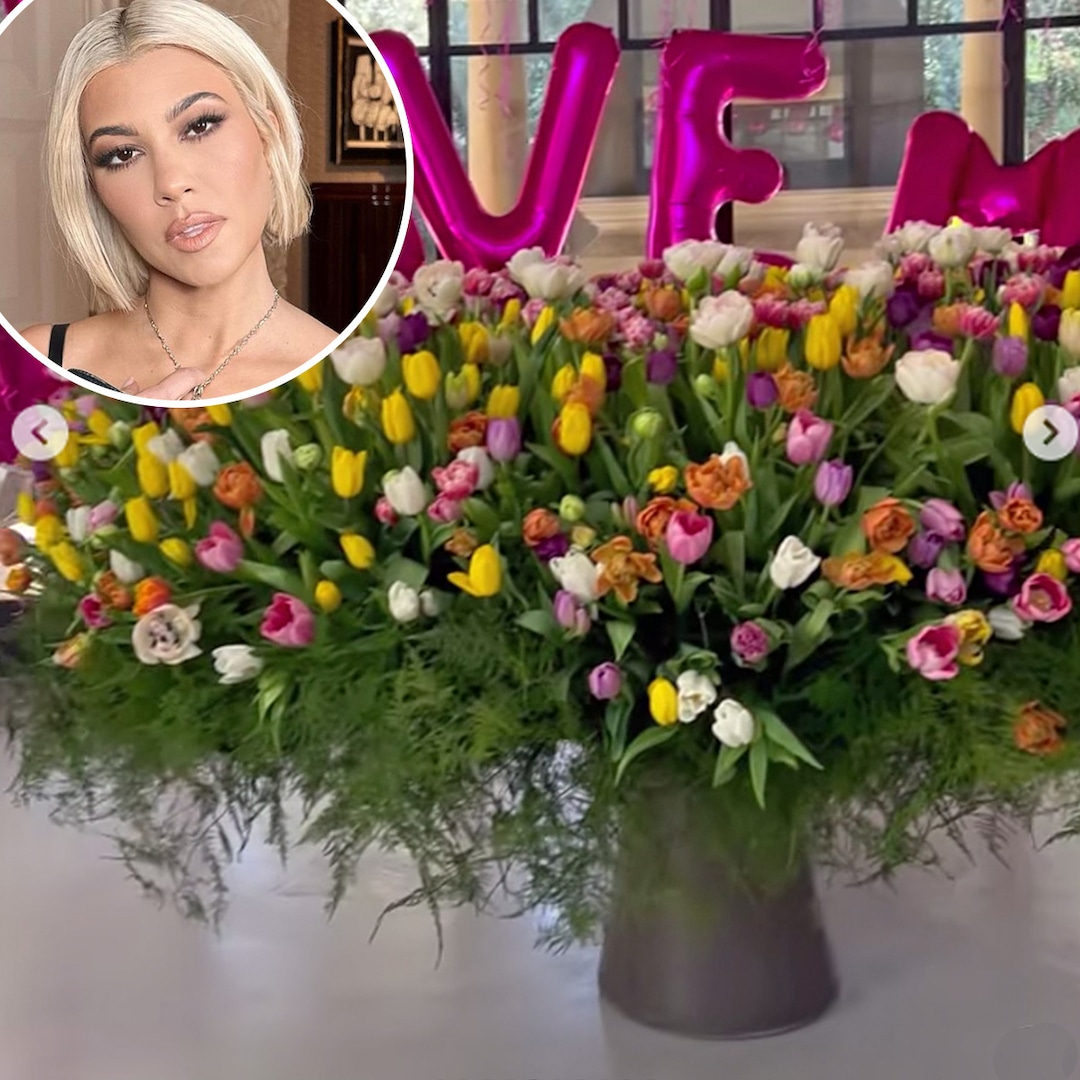 Ever wonder what the Kardashian-Jenners eventually do with the enormous floral displays they often receive as gifts?
Kourtney Kardashian has the answer. The Poosh founder, whose family is occasionally criticized by social media users over Instagram pics that showcase their lavish lifestyle, recently responded to one of several people who commented on her April 19 post about her 44th birthday. It contains videos of multiple massive floral bouquets that she received as gifts.
"What do you think they do with the flowers after they are looked at?" the person asked, to which Kourtney replied, "We donate them to the children's hospital."
This is similar to what her sister Khloe Kardashian has said their family does with food left over from their many parties.
"Serious question... what do y'all do with all the props, decor, and leftover food after birthday parties!!?" one fan tweeted in 2019. "I just watched khloe's from last weekend, North/P's the week before and Saint's last night. It's SO MUCH, I'm so curious! @khloekardashian @KimKardashian @kourtneykardash"