Novel AI test for prostate cancer treatment is released by a Florida medical technology company.
Florida medical tech company ArteraAI developed the ArteraAI Prostate Test, called the "first-ever predictive test" for patients with localized prostate cancer.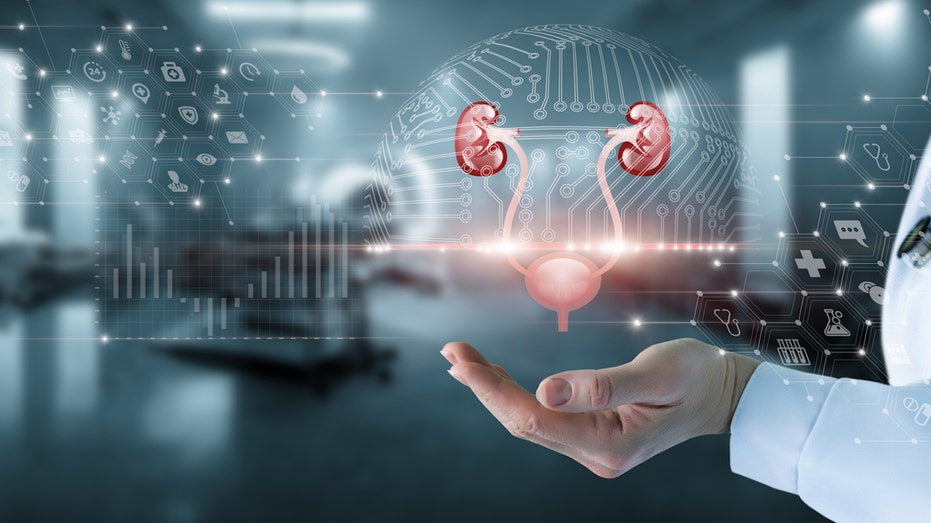 Prostate cancer is the second leading cause of cancer death in men in the U.S., with an expected 288,000 cases and 34,700 deaths expected in 2023, per the American Cancer Society.
As artificial intelligence-based health technologies continue to advance, a growing number of medical tech firms are looking to use AI to improve patient outcomes. One of these is ArteraAI, a firm in Jacksonville, Florida, that develops medical AI tests that help personalize therapy for cancer patients.
Among the company's solutions is the ArteraAI Prostate Test, described as the first of its kind for patients with localized prostate cancer.
For each patient, the test looks at two pieces of information: a biopsy of the cancerous tumor and certain clinical data, explained Dr. Andre Esteva, a California-based medical AI researcher who is the CEO of ArteraAI.
"From that, it will predict the likely outcomes for the patient and help the physician to determine the optimal therapy," he told Fox News Digital in an interview.
The process is simple, he said. The clinician orders a test from ArteraAI's website, then ships a biopsy sample to the company's lab.
After the AI analysis, ArteraAI sends back a report.
"We are the first-ever predictive test in localized prostate cancer that can help a clinician identify the best treatment for a patient," Esteva said.
The test focuses on both prognostic and predictive elements. The prognostic side helps the physician determine the long-term outcomes of the patient, Esteva explained. The predictive part is what helps to personalize the individual therapy for the patient.
"Let's say that you're a clinician and your patient has been diagnosed, and you're considering whether or not you should intensify their therapy," he said.
"And you're wondering, 'Is this therapy intensification actually going to benefit my patient or is it simply going to lead to additional toxicities?' Our tests can help you determine that."
The ArteraAI Prostate Test also offers the advantage of fast turnaround times, he added.
"From the time the sample is received, it is a one- or two-day turnaround for the clinician to get a test report back," Esteva said. "Most conventional technologies take weeks to process."
Dr. Dan Spratt, chair of the Department of Radiation Oncology at University Hospitals Cleveland Medical Center, began using ArteraAI's Prostate Test last year.
After his patients are diagnosed — typically by scans, biopsies and/or PSA (prostate-specific antigen) levels — he sends samples with the test to determine which treatments will be most effective based on the patient's data and the aggressiveness of the cancer.
"The ArteraAI test takes the tissue from a man's biopsy and digitizes it, then runs a highly sophisticated algorithm using artificial intelligence to tell you how best to personalize therapy," Spratt explained to Fox News Digital in an interview.
There are other tests available that take the tissue and extract some genetic material from it, but ArteraAI's test uses a "non-destructive method," so the tissue is still intact and can be used for other things, the doctor said.
"One of the things we struggle with in prostate cancer, when a man is sitting in front of me, is how do I know if he's a patient that I don't even need to treat or a patient who might die of this disease?" Spratt said.
"And so that's a big struggle, to have these conversations with patients with the tools we use today, which are moderately accurate."
He said that "having a tool that's highly accurate really makes it easier to recommend treatment … there's this extra confidence now."
ArteraAI's CEO said he believes that "artificial intelligence is going to revolutionize health care for the better."
Said Esteva, "I think it will help make health care far more ubiquitous — and really enhance our providers and be scalable in a way that conventional techniques haven't been."
He does not expect the technology to replace medical providers' jobs.
"What ArteraAI does in no way affects anyone's livelihood or job," he said. "Our test fits into the clinician's workflow, so after a patient has been diagnosed by a pathologist and a physician, when an oncologist or urologist is trying to determine how to best treat that patient, our tests will help them make that decision."
He added, "We are strictly complementary to their work."
Dr. Jennifer Bepple, a Maryland-based board-certified urologist and adviser to Verana Health, a digital health company in San Francisco, said she believes that AI offers a tremendous opportunity in health care.
"It allows us to gain insights into the large amount of data generated in health care by supporting real-world evidence," she told Fox News Digital.
"To assist with advancements in point of care for our patients, specifically those with prostate cancer, AI could be utilized to analyze images for indications of malignancy," she told Fox News Digital.
Advancements in AI could also support pathologists in interpreting biopsies, Bepple added.
"Furthermore, AI can help advance efforts in precision medicine, tailoring screening and management for cancer patients, by analyzing a wide range of variables from demographics and clinical factors to social determinants of health," she said.
There is, however, the need to protect patients' privacy and security by keeping data sources anonymous, Bepple noted.
Another potential concern is the presence of bias in any of the algorithms used in the AI models.
"In order to have reliable algorithms, we must ensure that the data represents the entire population that it's intended to treat," she said.
It's also important that a clinician confirms the accuracy of any output from AI models, Bepple said.
Added the doctor, "AI will serve as a useful clinical tool — but its true role will be to support the most sacred part of health care: the patient-physician relationship."