Florida county reports 7th case of locally acquired malaria amid illness advisory
Health officials in Florida reported there was a new locally acquired case of malaria in southern Sarasota County, in addition to five cases there last month and one in May.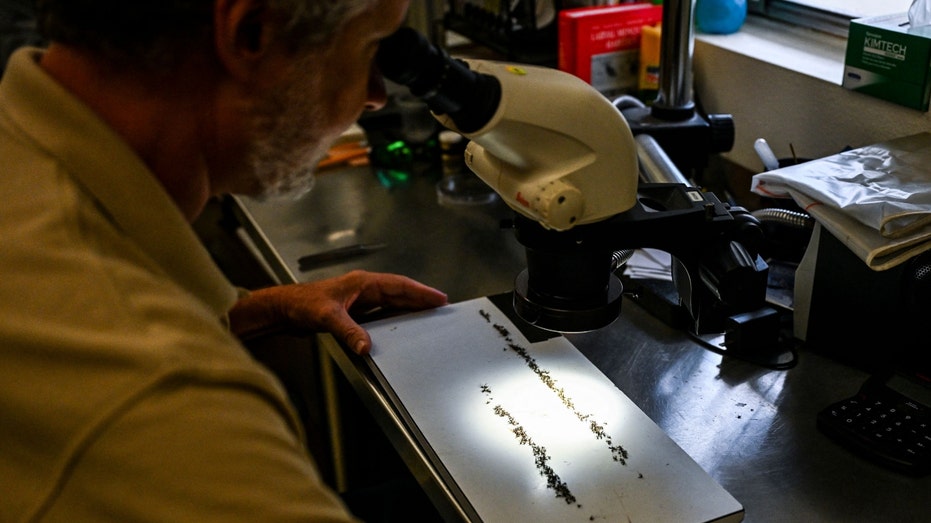 Florida health officials announced a new locally acquired case of malaria in the southern Sarasota County.
The case was reported during the week of July 9-15, according to the Florida Department of Health.
That comes in addition to five cases there last month and one reported in May.
Of the cases of malaria with onset this year, 26 have been reported in individuals with a travel history to a malaria-endemic area.
There were eight cases reported in non-Florida residents and cases were also documented in Broward, Duval, Hillsborough, Lee, Leon, Miami-Dade, Orange, Osceola, Pinellas, Sarasota and Volusia Counties.
Sarasota County and Manatee County have been under a mosquito-borne illness alert for nearly a month.
Officials there have been using aircraft, trucks and ground crews to apply insecticide to the area where the malaria cases were reported.
Mosquito control workers are trapping the insects and sending them to the Centers for Disease Control and Prevention.
The department notes that the largest outbreak in recent Florida history occurred in Palm Beach County in 2003, when there were eight cases.
There has also been a case reported in Texas this year, although there is no evidence to suggest the cases are related.
The CDC notes that, despite recently confirmed cases, the risk of locally acquired malaria remains extremely low.
Since 1992, there have been 11 outbreaks involving malaria from mosquitoes in the U.S.
Approximately 2,000 U.S. cases of malaria are diagnosed each year, with travelers coming from countries where malaria commonly spreads to the vast majority of those infected.
Most imported cases of malaria in the U.S. are diagnosed during summer and early fall.
Globally, more than 240 million cases of malaria occur each year, with 95% in Africa.
The Associated Press contributed to this report.