China launches Fengyun-3F meteorological satellite to orbit
China has added a new satellite to its fleet of meteorological spacecraft.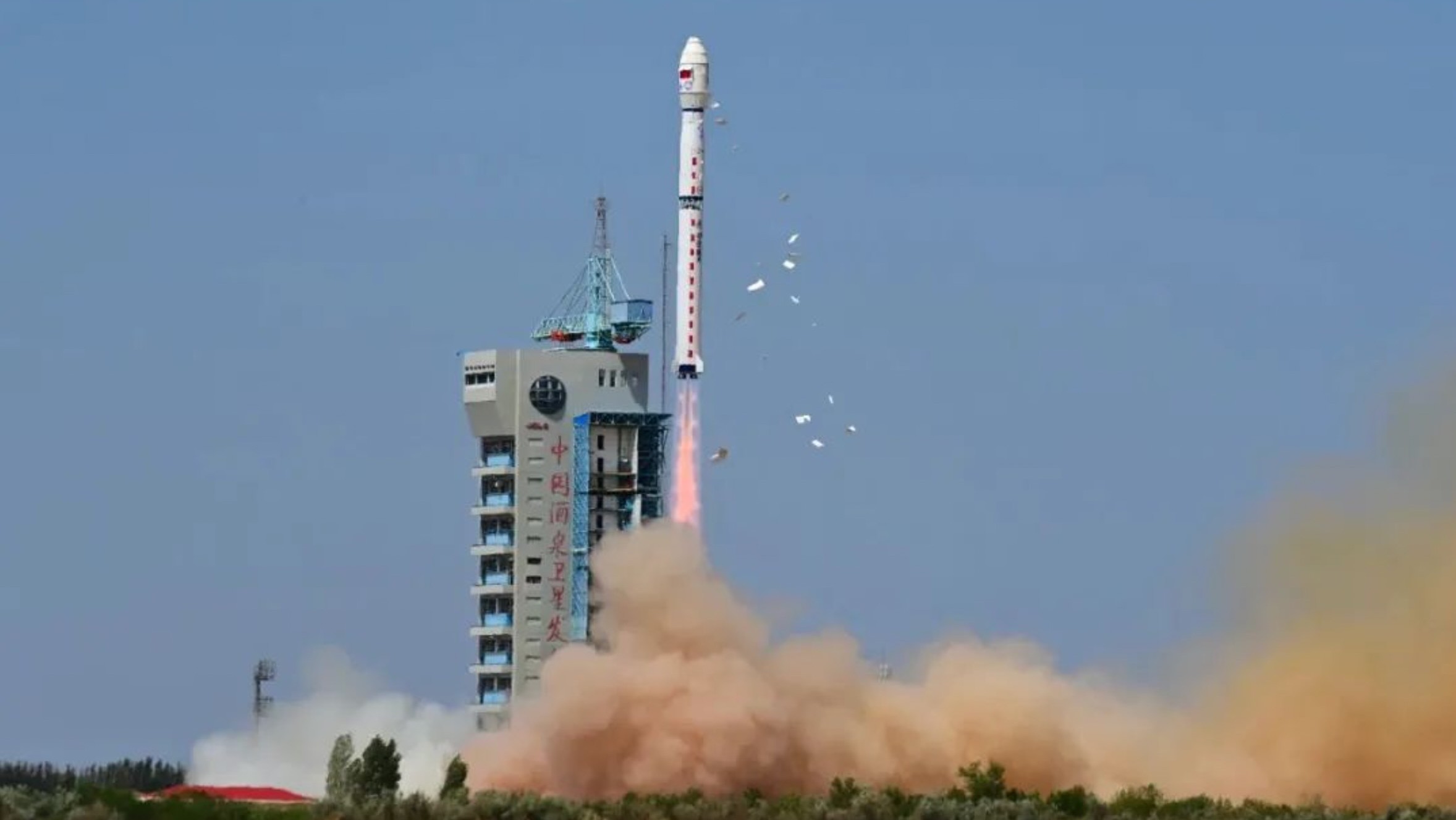 A Chinese Long March 4C rocket launches the Fengyun-3F meteorological satellite on Aug. 2, 2023. (Image credit: OurSpace)
China has added a new satellite to its fleet of meteorological spacecraft.
A Long March 4C rocket lifted off from Jiuquan Satellite Launch Center in the Gobi Desert on Aug. 2 at 11:47 p.m. EDT (0347 GMT; 11:47 a.m. Beijing Time on Aug. 3). Orange smoke from the rocket's hypergolic propellant billowed out upon ignition, with purple exhaust pushing the rocket into blue skies. Insulation tiles, used to keep propellant at optimum temperatures, fell from the rocket as it climbed.
Aboard was the Fengyun-3F satellite, which joins the China Meteorological Administration's fleet of Fengyun satellites in low Earth and geosynchronous orbits. It replaces the Fengyun-3C satellite, wihch launched in 2013.
Fengyun-3F carries a suite of 10 payloads for weather data, including new instruments for tracking ozone. The satellite had a mass of around 5,070 pounds (2,300 kilograms) at launch and is expected to operate for around a decade. The satellite was developed by the state-owned Shanghai Academy of Spaceflight Technology (SAST).
Chinese state media report that the satellite will be used to collect data for climate change, atmospheric chemistry and atmospheric environment research.
U.S. Space Force situational awareness tracked the satellite in a nearly circular 501-mile-high (806 kilometers) orbit with an inclination of 98 degrees, seeing it orbit close to the poles.
That path sends the satellite across the equator at 10:00 a.m. local time, meaning it is operating in a "morning orbit."