Auschwitz Memorial calls WWE 'shameless' after promo image appears to show concentration camp
Auschwitz Memorial slammed the WWE on Wednesday after an image of the concentration camp appeared to be used in a promo for an upcoming match.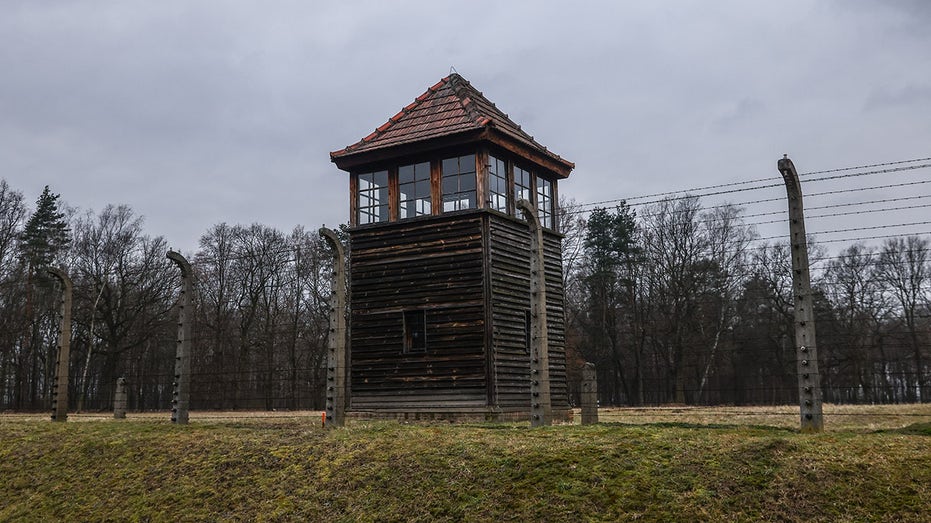 The WWE came under scrutiny on Wednesday when fans alleged that the company had used imagery from the Auschwitz concentration camp in a promo for one of its wrestlers, Dominik Mysterio.
The image was shown on Saturday ahead of the first night of WrestleMania 39 to hype up the match between Dominik Mysterio and his father, Rey. Dominik Mysterio's storyline revolves around him going to jail for beating up his dad on Christmas.
CLICK HERE FOR MORE SPORTS COVERAGE ON FOXNEWS.COM
The "Prison Dom" moniker took off in WWE circles and helped build his persona.
However, fans watching WrestleMania pointed out that WWE may have used images from Auschwitz to build the hype around the match between the Mysterio family.
Auschwitz Memorial commented on the allegations in a tweet.
TYRUS TO DEFEND NWA CHAMPIONSHIP AS PRO WRESTLER ATTEMPTS TO BRING COMMUNITY TOGETHER AFTER MASS SHOOTING
"The fact that Auschwitz image was used to promote a WWE match is hard to call 'an editing mistake'. Exploiting the site that became a symbol of enormous human tragedy is shameless and insults the memory of all victims of Auschwitz," the museum tweeted.
WWE didn't immediately respond to a request for comment from Fox News Digital.
The match took place later Saturday night. Rey Mysterio defeated his son after riding into the ring in a lowrider driven by Snoop Dogg. Mysterio initially came out to Eddie Guerrero's ring music in honor of his late friend. Rey Mysterio was inducted into the WWE Hall of Fame on Friday.
The controversy comes on the heels of the sale to Endeavor Holdings Group for more than $9 billion.