Ukraine calls for emergency UN meeting over Putin's 'nuclear blackmail' in Belarus
Russian President Vladimir Putin says he will station tactical nuclear weapons on Belarus, a move Ukraine says the United Nations security council must intervene to stop.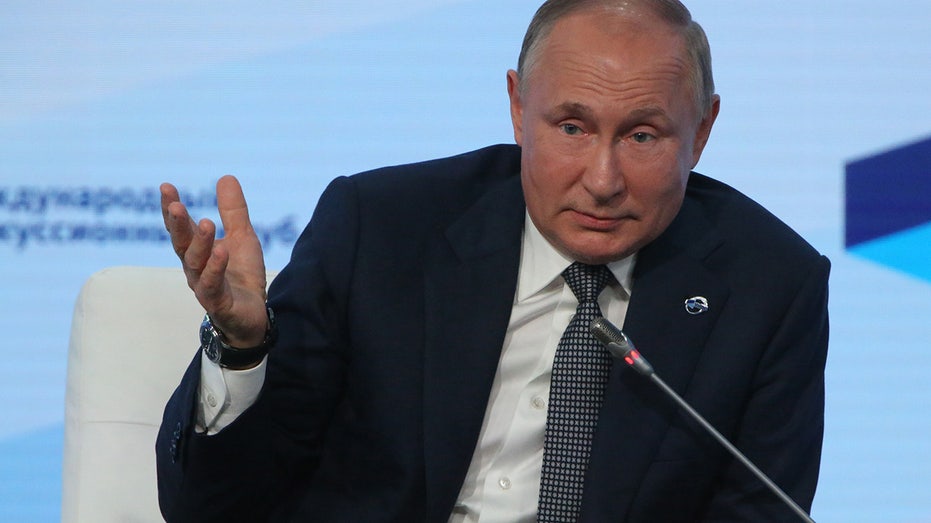 Ukraine is calling on the United Nations to hold an emergency session following Russian President Vladimir Putin's threat to place nuclear weapons in neighboring Belarus.
Putin announced the move on Sunday, framing it as a warning to Western countries. Ukraine's government called on the U.N. to counter Russia's "nuclear blackmail," arguing Putin had made Belarus its "nuclear hostage."
Putin said the construction of the storage facilities for the weapons in the Russian-allied country, which borders Ukraine and three NATO countries - Latvia, Lithuania and Poland - would be completed by the beginning of July.
Putin argued that Russia was only adopting the policies of the U.S. and other Western countries with the deployment.
"We are doing what they have been doing for decades, stationing them in certain allied countries, preparing the launch platforms and training their crews," Putin said on state television, according to the Associated Press.
Ukraine's Foreign Ministry urged members of the U.N. Security Council to act against Putin.
"Ukraine expects effective action to counter the Kremlin's nuclear blackmail by the U.K., China, the U.S. and France," the statement read. "The world must be united against someone who endangers the future of human civilization."
The move comes just days after Chinese President Xi Jinping wrapped up a trip to Moscow last week. Xi and Putin referred to one another as "dear friends" throughout the visit, though China maintains that it is neutral in the conflict with Ukraine.
Putin's move is only the latest of his nuclear escalations. He also announced plans to suspend Russia's participation in an arms treaty with the U.S. last month.
"The elites of the West do not hide their purpose. But they also cannot fail to realize that it is impossible to defeat Russia on the battlefield," Putin said when withdrawing from the treaty.
Fox News Brie Stimson contributed to this report.