Travis King's mother tells North Korea, 'I just want to hear his voice'
The mother of detained American soldier Travis King has a message for his captors in North Korea, saying she wants to hear her son's voice.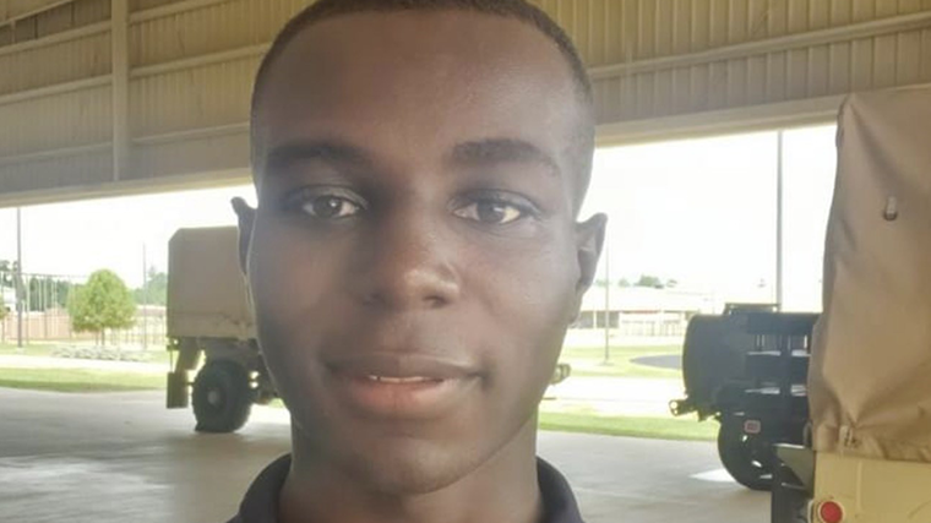 The mother of an American soldier being detained in North Korea after crossing into the country during a tour of the DMZ reportedly has a message for his captors: "I just want to hear his voice."
Claudine Gates made the remark to ABC News as U.S. Army Pvt. Travis King has now been inside the reclusive country for more than two weeks following the July 18 incident.
"I was a very, very happy person. And now, I just worry," she said. "Please, please send my valentine back home to me. I miss him so much. I just want to hear his voice."
Gates and her brother Myron say the 23-year-old King, leading up to his disappearance, left them cryptic messages by phone and text and sent YouTube links to songs they believe contained coded messages, according to ABC News.
One night, Gates said she received a phone call from King in which he screamed, "I'm not the Army soldier you want me to be," and then hung up, ABC News also reported.
"When he first went to Korea, he was sending pictures home and he was just so happy. And then, as time went on, he just started fading away. I didn't hear from him anymore," she said.
The Pentagon said earlier this week that the United Nations has been in contact with North Korea about the detainment of King.
In a Tuesday press conference, Pentagon spokesman Brig. Gen. Patrick Ryder said he can "confirm that the DPRK has responded to United Nations Command (UNC)."
"What I will tell you is, as you heard us say previously, United Nations Command did communicate or provide some communication via well established communication channels," Ryder said.
"But I don't have any substantial progress to read out," he added.
A U.S. Forces Korea spokesperson said King was on a joint security area orientation tour last month when he "willfully and without authorization crossed the Military Demarcation Line into the Democratic People's Republic of Korea (DPRK)."
King was to be separated from the military and was supposed to go back to the U.S., according to an official who spoke to Fox News, but he skipped his flight and left the airport to go to the DMZ.
Fox News' Timothy H. J. Nerozzi contributed to this report.