Student nurse in Britain charged with planning to attack air force base, taking homemade bomb to hospital
Mohammad Farooq allegedly brought a homemade explosive device to a hospital where he worked and planned to bomb an air force base. Farooq faces multiple charges.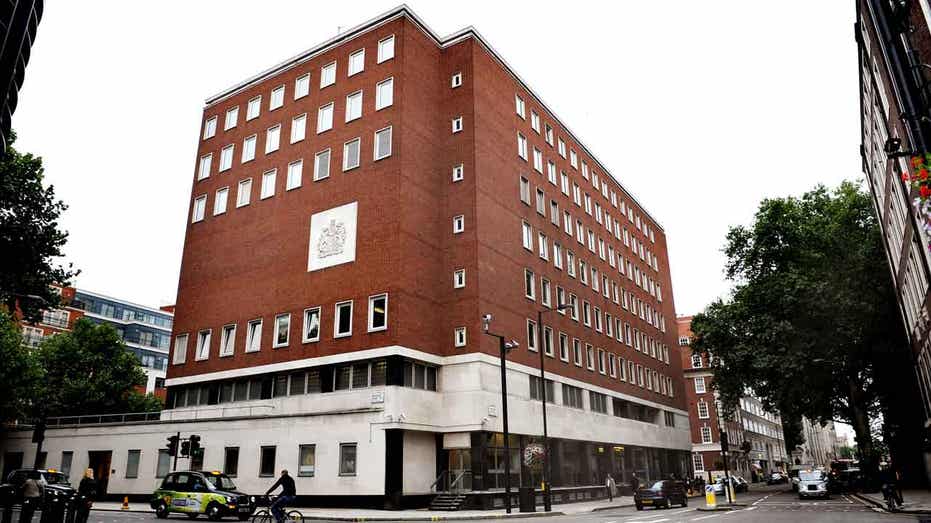 A student nurse appeared in a British court Friday, charged with planning to attack an air force base and taking a home-made bomb to a hospital maternity unit where he worked.
Mohammad Farooq, 27, was arrested outside St. James's University Hospital in Leeds, northern England, on Jan. 20 with what prosecutors say was a "viable" pressure-cooker bomb containing 30 pounds of a homemade low-explosive mixture.
Prosecutors also allege that Farooq carried out "hostile reconnaissance" of a Royal Air Force base in northern England earlier this month after being encouraged online to attack it.
CONVICTED UK TRANSGENDER RAPIST WILL SERVE SENTENCE IN MALE PRISON, MOVED FROM WOMEN'S FACILITY AFTER OUTCRY
He faces one charge of preparing an act of terrorism in connection with the air base plan, which prosecutors allege was motivated by Islamic extremism.
Farooq also is charged with possessing an explosive substance and possessing an imitation firearm over the hospital incident, which prosecutors say was motivated by a grudge against another staff member.
Farooq appeared by video link at Westminster Magistrates' Court. He was not asked to enter pleas and was ordered detained until his next court hearing on Feb. 3 at London's Central Criminal Court.