How Justin Trudeau's anti-India antics have angered Canadians
How Justin Trudeau's anti-India antics have angered Canadians
In 2018, when Justin Trudeau tried to win hearts in India with his shiny sherwani and bhangra, few were impressed. Back then the Canadians were embarrassed with his antics. Not much has changed since.
Five years on, he has angered India with an unfounded claim that New Delhi might be involved in the killing of Khalistani terrorist Hardeep Singh Nijjar, a Canadian citizen. The Canadian prime minister might never have been India's closest ally but he has now turned foe, as diplomatic ties between the two nations hit an all-time low. Taking on India might leave the North American nation isolated. Back home, few are pleased.
We take a look at how Canada – Trudeau's own party, political rivals, the media, and most importantly, the people – think of their prime minister, his politics and policies.
What are Canadian politicians saying about the rift with India?
Despite the backlash, Justin Trudeau continues to be defiant. On Thursday, he reiterated that Government of India agents had a role to play in Nijjar's killing.
"As I said on Monday, there are credible reasons to believe that agents of the Government of India were involved in the killing of Canadian on Canadian soil which is something of utmost and foundational importance in a country of rule of law in the world where international rule-based order matters," the Canadian PM said.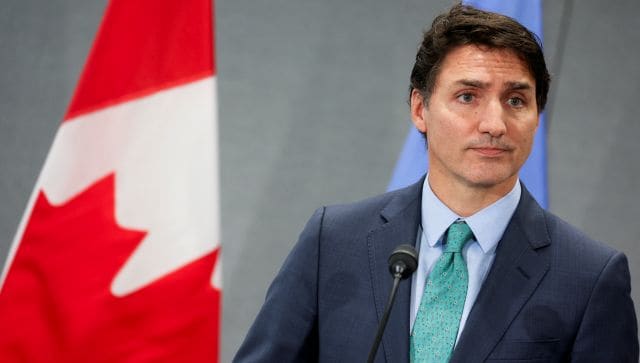 While India has rejected the allegations, terming them "absurd" and "politically driven", Trudeau's remarks have also earned him backlash at home, even from within his own party.
Chandra Arya, a member of Parliament from Trudeau's Liberal Party, lashed out over the "glorification of terrorism" and "permitting hate crimes targeting Hindus" in the name of "freedom of speech and expression".
"I can't understand how glorification of terrorism or a hate crime targeting a religious group is allowed in the name of freedom of speech and expression," the Indo-Canadian lawmaker said in a video message on Thursday. His remarks came after Gurpatwant Singh Pannun, president of the outlawed Sikhs for Justice, openly attacked Hindus in Canada asking them to leave the country and return to India, amid the ongoing standoff between the two countries.
Arya said that this was an attempt to create divisions within the Hindu and Sikh communities.
Few days back Khalistan movement leader in Canada and the president of Sikhs for Justice which organizes the so-called referendum Gurpatwant Singh Pannun attacked Hindu-Canadians asking us to leave Canada and go back to India.
I have heard from many Hindu-Canadians who are… pic.twitter.com/z3vkAcsUDs

— Chandra Arya (@AryaCanada) September 20, 2023
"Let me be clear. The vast majority of our Canadian Sikh brothers and sisters do not support the Khalistan movement. Most Sikh Canadians may not publicly condemn the Khalistan movement for several reasons, but they are deeply connected to the Hindu Canadian community," he added.
Other ministers in the Canadian Cabinet have condemned the video released by the secessionist group. "All Canadians deserve to feel safe in their communities. The circulation of an online hate video targeting Hindu Canadians runs contrary to the values we hold dear as Canadians. There is no place for acts of aggression, hate, intimidation or incitement of fear," Canada's public safety minister Dominic LeBlanc posted on X.
Trudeau's sympathy for Nijjar, a Khalistani terrorist whom he proudly claimed as a Canadian citizen, also left his pollical rivals with questions.
Pierre Poilievre, a member of Canada's opposition party, said that the PM needed to provide all facts on his allegations against India. "I think the Prime Minister needs to come clean with all the facts, we need to know all the evidence possible so that Canadians can make a judgment on that," the Conservative Party leader said on Wednesday.
"The prime minister has not provided any facts, he provided a statement and I want to just emphasise that he didn't tell me more in private than he told Canadians in public, so we want to see more information."
It's a demand New Delhi has been making. So far, Trudeau has not shared any information regarding Nijjar's killing, the Indian government has said.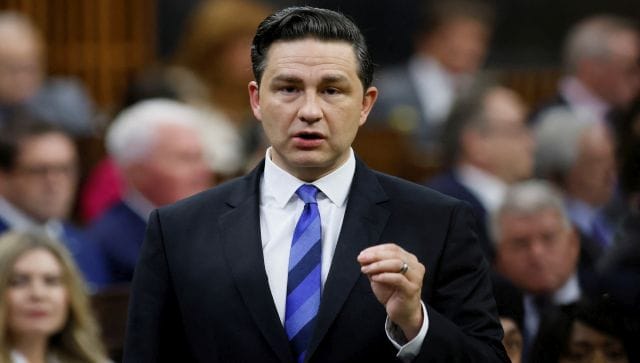 How Canadian media slammed Trudeau
The Canadian media has also questioned the prime minister, wondering why he went public with the allegations. Trudeau may have been "provoked" to take a stand against India after facing flak that his government was not being transparent about "foreign interference" from China and its secrecy over matters of national security, some newspapers analysed.
In Toronto Star, Canadian journalist Susan Delacourt opined that Trudeau's move reveals "how badly his Liberal government wants to avoid a repeat of the problems caused by the issue of foreign interference".
"For the first six months of this year, Trudeau's government was battered by a constant barrage of media stories about foreign interference — mostly revolving around China. Some of them were single-sourced; some were problematic, according to the initial (and ill-fated) report from special rapporteur David Johnston. Yet in every case, Trudeau and his team seemed incapable of saying anything beyond the fact that they took the issue seriously. They were starting to look at best flat-footed, at worst incompetent," Delacourt wrote.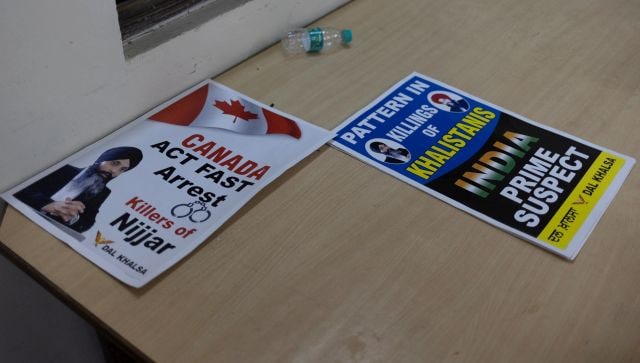 Another column published by Indian strategic analyst Brahma Chellaney in Globe and Mail, a Canadian newspaper, questioned the haste with which Trudeau went public with the charges against India despite investigations not being complete.
"A wiser approach would have been to charge all the suspects and present evidence of any Indian government involvement in a court of law. But with no arrests, let alone evidence, Mr. Trudeau has dealt a major blow to Ottawa's bilateral relationship with New Delhi by echoing the allegations of Canadian Sikh extremists who have held India responsible from the day Mr. Nijjar was shot," he wrote.
Defending India, Chellaney said that the country has "never been accused of carrying out an assassination on Western soil, even though it has long been the target of major international terrorist attacks".
What does the Canadian public have to say?
Trudeau's popularity is on the decline in Canada. A survey in July found that several Canadians – three in 10 – consider Justin Trudeau the worst prime minister of the last 55 years than any other PM.
Now the diplomatic stand-off with India has not gone down well with the public. India has suspended visa services for all Canadians and this is likely to impact business travellers and tourists. Those who do not have a visa will not be able to travel to India.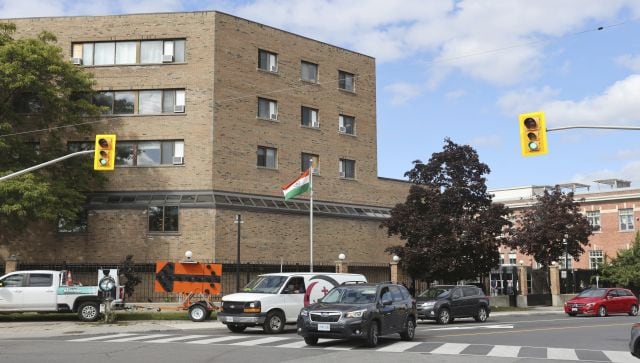 Canadians, especially those of Indian origin, are miffed. "This is going to impact Canada, and its trade and economy, where India has played a big role," Unnati Oza, a Toronto-based travel agent, told Bloomberg. "I used to work with a client who used to go there twice a year for business – to Delhi, Bangalore and Chennai. Where are Canadians going to go after this?"
Close to 80,000 Canadians travelled to India in 2021. Now Trudeau's pro-Khalistan politics has only disrupted the plans of thousands of tourists but also put other Indians in Canada at risk.
The country has 1.4 million residents of Indian descent, accounting for 3.7 per cent of Canada's population. According to Immigration, Refugees, and Citizenship Canada (IRCC) data for 2023, from January to June, 84,425 new permanent residents arrived in Canada from India. Now they are concerned about their future in the country.
Radhika Sharma, who works at a Vancouver-based tourism company, told the BBC, that the ongoing tensions between the two countries have made her reconsider the long-term plans.
"A lot of students who are planning their future and who want to get a permanent residency in Canada are feeling tense, and are rethinking that decision," she told the BBC. She also said that she was worried that the diplomatic row would impact her ability to stay in Canada and was concerned that she could be barred from visiting her family in India in the future or visa versa.
With inputs from agencies