First-ever RSV vaccine approved by FDA for adults 60 and over
The Food and Drug Administration (FDA) has approved the first respiratory syncytial virus (RSV) vaccine for use in the U.S., the public health agency announced on Wednesday.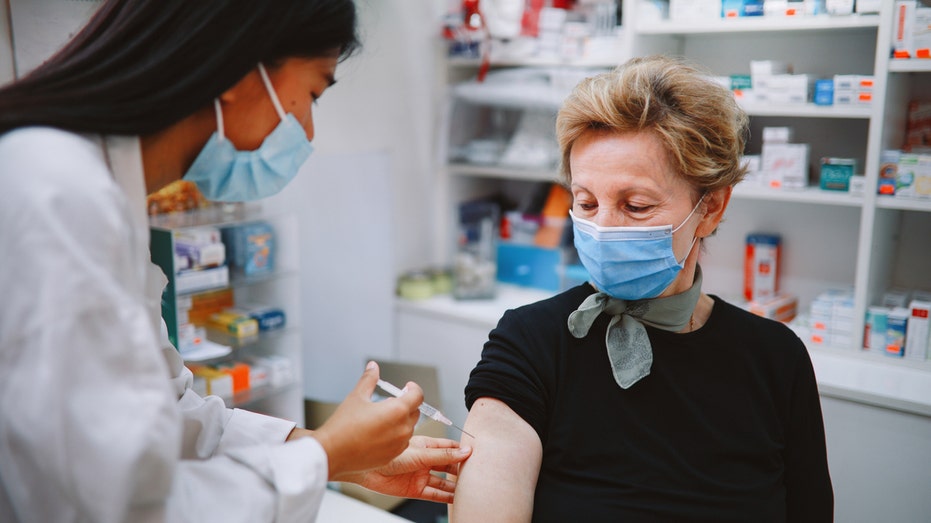 The Food and Drug Administration (FDA) has approved the first respiratory syncytial virus (RSV) vaccine for use in the U.S., the public health agency announced on Wednesday.
The drug, called Arexvy, is approved for use by people 60 years and older to prevent RSV, which is a lower respiratory tract disease.
"Older adults, in particular those with underlying health conditions, such as heart or lung disease or weakened immune systems, are at high risk for severe disease caused by RSV," said Dr. Peter Marks, PhD, director of the FDA's Center for Biologics Evaluation and Research in Silver Spring, Maryland, in the FDA's announcement.
"Today's approval of the first RSV vaccine is an important public health achievement to prevent a disease which can be life-threatening and reflects the FDA's continued commitment to facilitating the development of safe and effective vaccines for use in the United States," he continued.
A common respiratory virus that is highly contagious, RSV generally causes mild, cold-like symptoms that usually last a week or two, according to the Centers for Disease Control and Prevention (CDC).
For people in some high-risk groups, including older adults and babies, the virus can cause more serious conditions.
In older adults, RSV infections can lead to lung infection or pneumonia, and also could cause complications in those who have asthma, heart disease, weak immune systems or chronic obstructive pulmonary disease (COPD), per the CDC.
Around 60,000-160,000 older adults are hospitalized in the U.S. with RSV each year — and between 6,000-1,000 die from the virus, the CDC states.
The FDA conducted an "an ongoing, randomized, placebo-controlled clinical study" to ensure Arexvy's safety and effectiveness of a single dose for people 60 years and older, according to the announcement.
Of the 25,000 study participants, half received the vaccine and half received a placebo.
"The vaccine significantly reduced the risk of developing RSV-associated LRTD (lower respiratory tract infection) by 82.6% and reduced the risk of developing severe RSV-associated LRTD by 94.1%," the FDA said.
"To put that in perspective, there were seven RSV cases in the vaccine group and 40 cases in the placebo group," Dr. Shana Johnson, a physical medicine and rehabilitation physician in Scottsdale, Arizona, told Fox News Digital. "Reducing severe disease, such as hospitalizations and death, are the critical benefits."
The most common side effects reported in the study were injection site pain, muscle pain, fatigue, joint pain/stiffness and headache.
The FDA also ran two smaller studies that included about 2,500 people 60 years of age and older.
In one of those studies, in which participants received both Arexvy and an influenza vaccine, two people developed acute disseminated encephalomyelitis (ADEM) — a rare type of inflammation that affects the brain and spinal cord — within seven and 22 days of inoculation.
In the other study, one person developed Guillain-Barré syndrome, a rare immune disorder that causes muscle weakness and sometimes paralysis, nine days after getting inoculated with Arexvy.
"Based on safety data from the two smaller studies, the FDA is requiring the company to do a post-marketing study to check for the risks of the immune-mediated complications of Guillain-Barré and ADEM, which are rare but catastrophic complications if they occur to an individual," Johnson explained.
"The company has also committed to assessing for an increased rate of atrial fibrillation (an abnormal heart rhythm)," Johnson added.