Dr. Mavro Will See You Now! Meet Dr. Nick Mavrostomos—The Smile Master You Need To Know
Gone are the days when patients would dread going to the dentist—in fact, arriving at Dr. Apa's Apa Aesthetic on…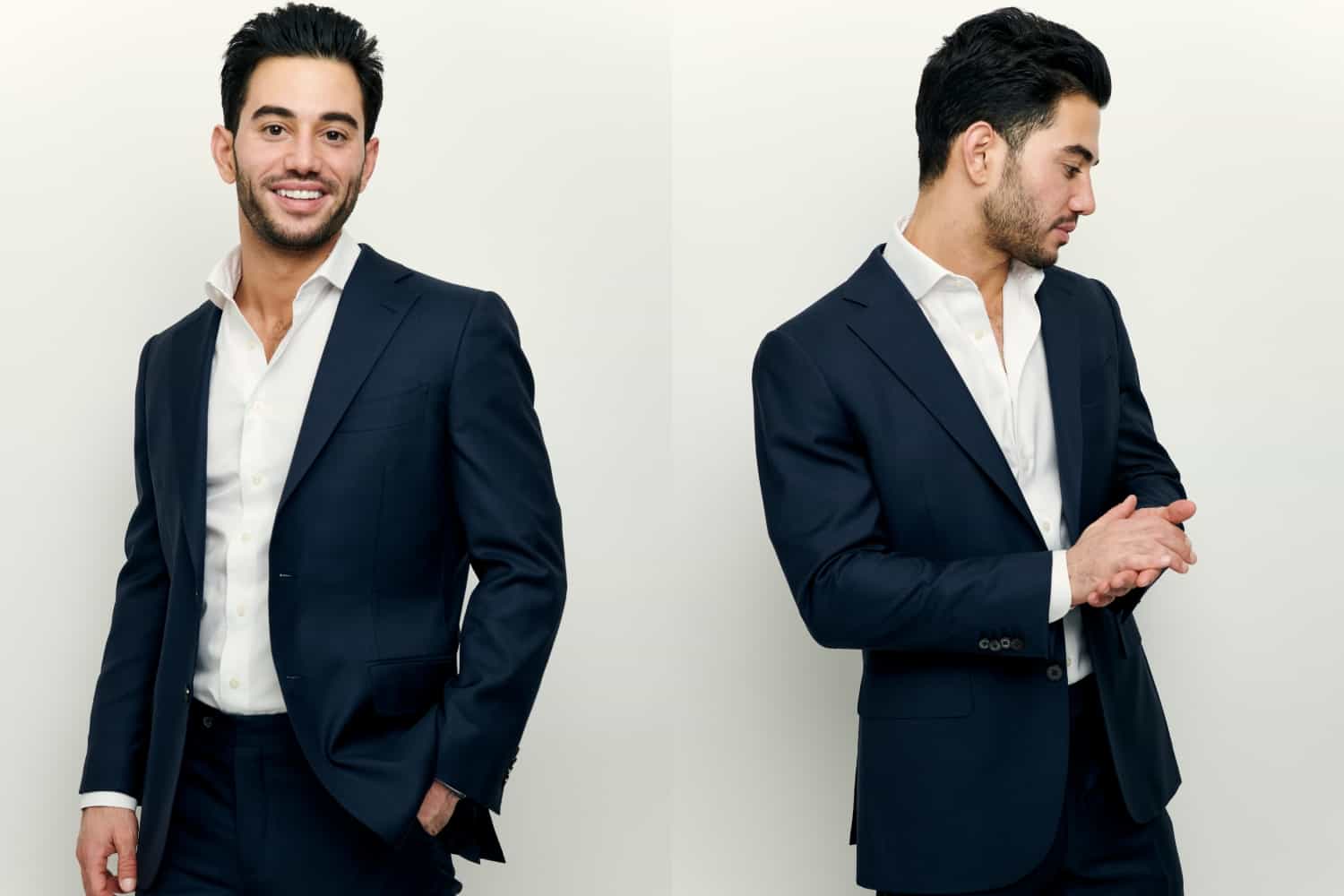 Gone are the days when patients would dread going to the dentist—in fact, arriving at Dr. Apa's Apa Aesthetic on the Upper East Side feels more akin to checking in to a boutique hotel. Right down to the ability to pick what music you would like during your visit! The dental world pioneer needs no introduction to most, thanks to his global presence and robust social media and celebrity following, and now there's a new star smile-maker at the company. Award-winning Dr. Nick Mavrostomos is a cosmetic dentist to watch, ensuring each mega-watt grin makeover is given the utmost attention to detail. We spent a few hours in his chair hearing where that passion for his craft comes from!
What's your backstory? What did you think you wanted to be when you grew up?
I grew up in New Jersey, just outside of New York City, and, until college, I cared exclusively about sports, specifically soccer. My dad was a general dentist, so in many ways dentistry was in my blood. I knew from an early age that I was more likely to continue in my dad's footsteps than become the next David Beckham! Interesting fun fact…for my first job when I was in middle school, I ran a barbershop out of my parent's garage. I learned to cut hair from YouTube videos and actually made a decent amount of spending money. I kept it up through high school, college, and dental school, cutting hair in various dorms and apartments.
Why did you want to follow the same career as your dad?
I think my earliest memory of my dad at work was just his genuine satisfaction. I grew up seeing him in a career that he truly loved and that made a strong impression on me. When it came to dentistry, I always loved one specific aspect of my dad's work: the cosmetic part. I decided to make an unorthodox move and instead of taking over my dad's practice, I chose to pave my own path. Proclaiming that I wanted to solely do cosmetics went against the dental grain, so to speak, and, to be honest, I got a ton of push-back throughout dental school and residency from professors and educators. Nobody thought it was possible or sustainable, and, quite frankly, I was told I was over ambitious and out-of-line. Needless to say, that wasn't true. To put it simply, I am extremely passionate about what I do—it was in my blood and something I've long seen for myself.
What's the path of study like to becoming a dentist?
The path begins with a four-year undergraduate program, where you take prerequisites in all the pre-medical sciences (biochemistry, organic chemistry, physiology, physics, etc.), which I did at Boston University. After that you take your DAT exam—the dental version of the MCAT—and apply for dental school. I did a one-year Masters program at BU in biomedical sciences before I started dental school. I then attended NYU Dental, which, like all dental schools, is a four-year program. After dental school, I completed a one year residency at the Brooklyn VA. So ultimately my path took 10 years between college, my masters, dental school, and residency.