Director Valerie Weiss on her engrossing 'Star Trek: Strange New Worlds' courtroom drama
Rebecca Romijn's Number One goes on trial in the superb 'Ad Astra Per Aspera' episode.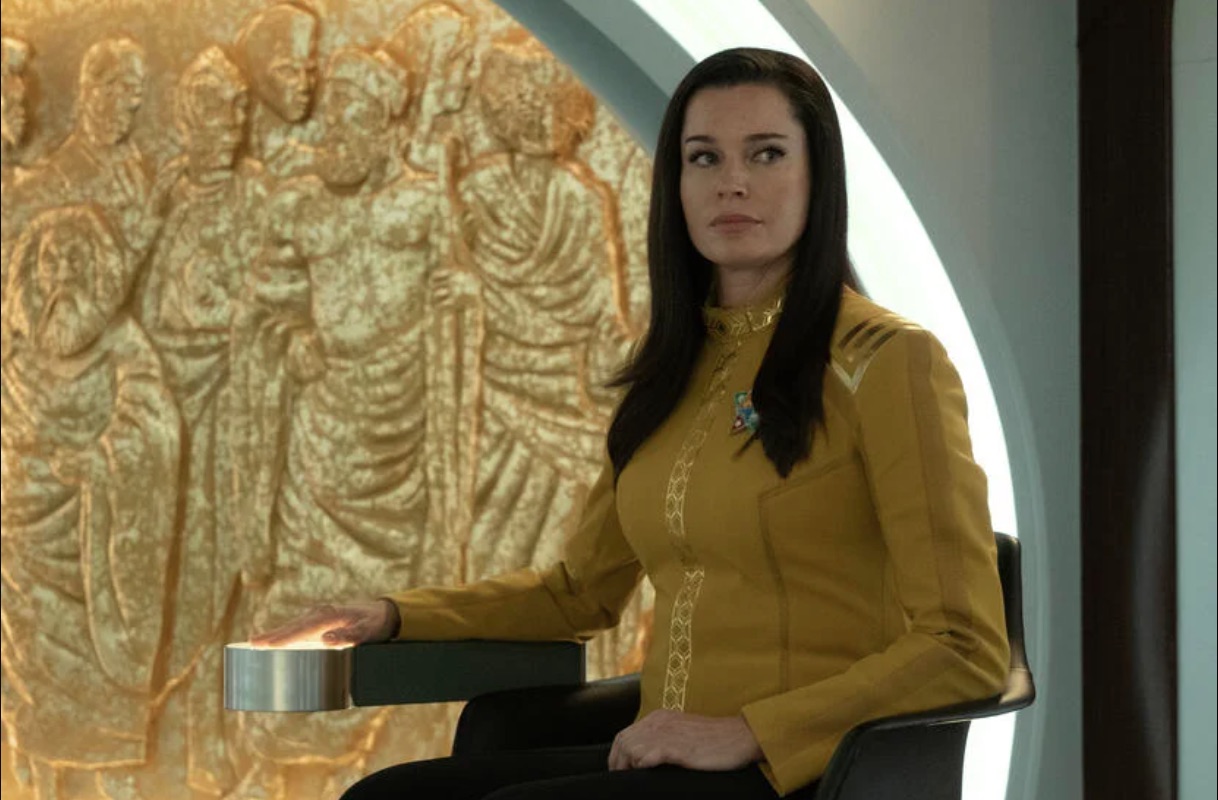 Still from 'Star Trek: Strange New Worlds.' (Image credit: Paramount+)
"Star Trek: Strange New Worlds" just soared into its second season on Paramount+ last month, and the new offering is already a respectable continuation of the sci-fi thrills that the premiere season gave us last year.
As the acclaimed series throttles up from impulse power deeper into its sophomore run, now's the perfect time to reflect on the exceptional second episode, "Ad Astra Per Aspera," a traditional courtroom drama finding Commander Una Chin-Riley (Rebecca Romijn) on trial after being arrested by the Federation for lying about her Illyrian genetic modifications. In addition, Captain Pike (Anson Mount) is recruiting Nera, an intense Illyrian lawyer (Yetide Badaki) to defend her against a hostile Starfleet tribunal out to slam her with a dishonorable discharge — or worse.
Space.com had the opportunity to speak with the episode's talented director, Valerie Weiss, about how this chapter has resonated with fans young and old, the legacy of discrimination-themed "Star Trek" scripts, and how this brilliant piece of television was conceived and filmed.
Weiss not only holds a master's degree in medical sciences from Harvard University, but she's also a veteran TV director with an impressive resume that includes shows like "Outer Banks," "The Rookie" and "Monarch." This is her first journey into the "Star Trek" galaxy, and the chance came via her good friend and colleague Benji Bakshi, one of the main cinematographers for "Strange New Worlds."
"My buddy Benji is our amazing cinematographer on the episode, and we'd worked together on 'The Rookie' and 'Prodigal Son' and had such a collaborative experience trying to elevate the shows and the episodes," Weiss told Space.com. "He called me up and said he was going to be doing the show and asked if I was a 'Trek' fan and did I want to be considered for it as a director.
"I was only mildly familiar with the 'Trek' franchise before I interviewed for it. He told me it was a prequel to the original series, so I watched a bunch of them and loved it," she continued. "The same reason I went into science is his why I love doing 'Trek,' which is an innate curiosity about the world and why we do what we do. It's a series that really gets its concepts, but it gets at them dramatically and narratively through character. And it's like the only utopian sci-fi series out there. I think we have to approach the problems of the world with optimism or we'll never get through them."