US wants to punish banks linked to Russia – Reuters
The White House could sanction more banks cooperating with Russia and tighten measures against dodging restrictions...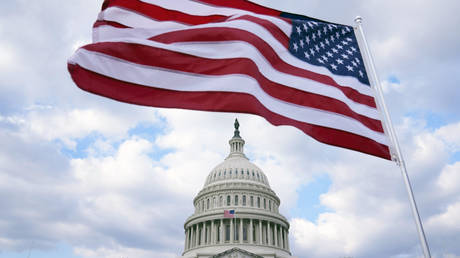 Washington says it will check on who benefits from Moscow-related transactions
The US could target more banks linked to Russia with sanctions and is set to tighten enforcement of existing restrictions, Reuters has reported, citing a senior US official.
Sanctions imposed by Washington and its allies "immobilized about 80% of the assets in the Russian banking sector," according to the head of the US State Department's Office of Sanctions Coordination, James O'Brien.
Last year, Russia was hit by sweeping Western economic sanctions, which included measures to cut the Russian central bank off from the international financial system, while around $300 billion of the bank's foreign reserves were frozen. Many of the largest Russian banks were expelled from the global financial messaging system SWIFT.
"We are looking at additional banks and financial institutions to see how Russia deals with the outside world. It is very possible that there will be more action," O'Brien said.
This comes as the EU is preparing a new package of sanctions that will reportedly include more Russian banks. The European Commission has proposed that Russia's largest private lender, Alfa Bank, online bank Tinkoff, and commercial lender Rosbank be cut off from SWIFT, two EU diplomatic sources told Reuters on condition of anonymity.
"We are now looking at how sanctions, including financial sanctions, can be most effective," O'Brien said. He warned that although the restrictions allowed global trade in Russian oil and other products, the US would check on banks and their clients "to see which companies and parties could benefit from financial transactions linked to Russia."
Meanwhile, not all banking ties are being targeted by Western sanctions. Gazprombank, the bank that services Russian energy giant Gazprom, has not been sanctioned because of its importance in processing payments for Russian gas, which some EU states, such as Austria, Hungary and Italy, still buy.
"While the majority of important Russian banks are sanctioned, there is a lot outside that perimeter that you could go after," said Nicolas Veron of the Peterson Institute for International Economics, a Washington think tank.
However, while sanctions advocates say there is plenty of scope to pile more sanctions on the country, they also admit that "nonetheless, Russia has proven it can adapt."