Most Americans believe US has done enough for Ukraine – poll
A majority of Americans believe their country has already done enough to support Ukraine, a new poll shows Read Full Article at RT.com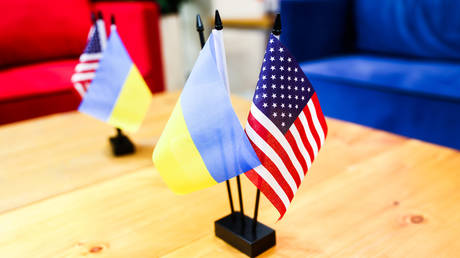 Congress shouldn't authorize additional funding to prop Kiev up any further, majority of Americans believe, according to survey
A majority of Americans believe the US has done enough to support Ukraine in its ongoing conflict with Russia and would argue against allocating more funds for the country, a new survey by pollster Social Science-Research Solutions (SSRS) and commissioned by CNN, shows.
The survey was conducted in July, sampling the opinions of some 1,279 respondents randomly selected from among US households. The poll indicated that only 48% of respondents believe the US should do more to support Kiev, while a slim majority of 51% said the country has already done enough.
Only 45% of respondents said the US Congress should authorize additional funding for Ukraine, while 55% argued that country had already received enough aid. Those who believe Ukraine should still be supported primarily favored assistance in intelligence gathering, with 63% backing such activities, while the idea of providing military training was supported by 53%.
Supplying more weaponry to Kiev was approved by 43%, while a direct participation of US troops in the combat in Ukraine against Russia was backed by 17%.
The outcome of the survey drastically differed from the outcome of a poll conducted by SSRS in the early days of the conflict in February 2022. Back then, when some 62% of respondents believed Washington should do more to prop up Ukraine, while the rest said it had done enough already.
Fear of the Ukrainian conflict growing into a bigger war have also seemingly waned over the past year and a half, the latest poll showed. Now, only 59% of respondents said they were "worried" about the hostilities turning into a broader war in Europe, compared to some 80% in February 2022.
The numbers of those worried about the potential implications of the conflict for US national security have decreased as well, with some 56% now showing such sentiments, according to the latest poll, compared to 72% at the time hostilities broke out.