Inflation in Germany to remain high – survey
Germany may not reach its target inflation rate of 2% until at least 2025, German industry groups say Read Full Article at RT.com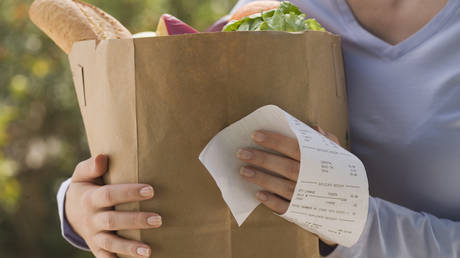 Interest rate hikes came too late to stop a price surge in the short term, German industry groups say
German consumers should not expect price spikes to subside in the coming months, the Federation of German Industries (BDI) said in a survey of major industry groups, published by Reuters on December 30.
According to the report, inflation is likely to remain high throughout the next year, and the 2% target rate set by the European Central bank (ECB) may not be reached until at least 2025.
"A return to a level of 2% is likely to take longer and can only be achieved by the middle of the decade, if monetary policy takes effect," BDI President Siegfried Russwurm said. He noted that more measures by the ECB aiming to stem inflation would cause a further drop in investment activity.
Over the summer, the ECB abandoned its long-standing zero interest rate policy and hiked the key rate in several steps to the current 2.5%.
"Inflation started rising before the energy crisis and will continue for the time being. We have to assume that [it] will remain above the reasonable ECB target of 2% for some time," Peter Adrian, head of the Association of German Chambers of Industry and Commerce (DIHK), said. According to him, the ECB began its interest rate hikes too late, which means it must now raise them at an accelerated pace.
"This makes corporate financing more difficult and is an additional burdening factor for businesses."
READ MORE: Germans have grim expectations about economy – study
Germany's annual inflation rate slowed slightly in November, to 11.3% from 11.6% in October. However, according to the Secretary General of the German Confederation of Skilled Crafts and Small Businesses (ZDH), Holger Schwannecke, "a noticeable slowdown in price increases is probably not to be expected until summer 2023, but even then the price level will remain high."
For more stories on economy & finance visit RT's business section