Asian nation lifts sex doll ban
South Korea's customs agency announced on Monday that it will allow the import of lifelike sex dolls, which had been banned since 2018 Read Full Article at RT.com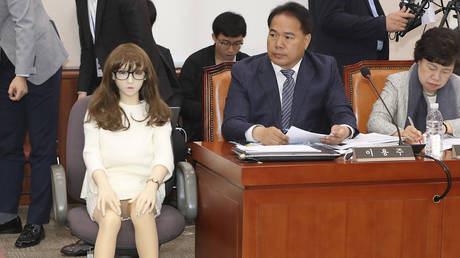 Importers say the prohibition restricted the South Korean public's "right to seek happiness"
South Korea's customs agency announced on Monday that it will once again allow the importation of life-sized sex dolls. While the dolls were declared legal years ago, agents nonetheless continued seizing them, referring to a law that forbids the import of items that "harm the beautiful traditions and public morals" of the nation.
"Full body Realdolls in adult form are allowed to clear customs," the Korea Customs Service (KCS) said in a statement, referring to one of the more widely-known brands of sex doll. However, the KCS added that "imports of Realdolls in the form of minors are prohibited."
The customs agency had forbidden foreign-made sex dolls from entering the country since 2018, despite the absence of specific legislation on the matter.
The de facto ban remained in place even after the country's supreme court ruled in 2019 that sex dolls fall under the same category as pornography, which although heavily regulated, is legal.
'Humiliating women': South Korean club slapped with record fine for placing SEX DOLLS in stands
In its statement on Monday, the KCS acknowledged that the change in policy was made in light of the court's ruling, and based on the policies of the US, UK and Australia, which allow adult-sized sex dolls but not child-sized ones.
The decision was hailed by South Korea's sex doll importers, with the head of one firm telling the Telegraph that he thought "people's rights to seek happiness and use [sex dolls] in their private lives have been restricted by the state."
Not everyone agreed, however, with nearly a quarter of a million people signing a petition demanding a complete ban on the silicone sex toys following the 2019 court decision.
The KCS has seized more than 1,000 sex dolls since 2018. According to multiple media outlets, the agency will hang on to these models despite the change in policy.