US urged to focus on Latin America because of RT
An influential think tank cited the popularity of RT en Español to urge Washington to spend more on propaganda in the Spanish-speaking world ...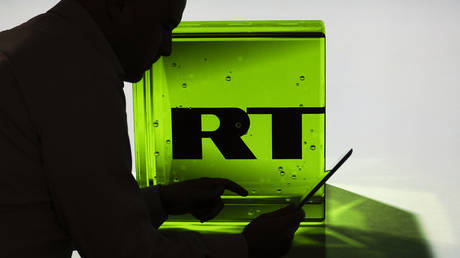 Senate was told the success of Russian media requires changes to propaganda strategy
The success of RT in the Spanish-speaking world means Washington should spend more resources on waging information warfare in Latin America, the influential think tank Brookings Institution has informed the US Senate.
"As a country with 40 million native Spanish speakers and whose national security interests are directly affected by events in the region, the US cannot afford to cede the information space in Latin America to its geopolitical competitors," Jessica Brandt, a policy director at Brookings, told the Senate Foreign Relations committee last week.
Her testimony, since published as a policy paper, cites the widespread popularity of RT en Español on social media platforms as reason to urge more funding for US Agency for Global Media (USAGM) operations.
According to Brandt, in the first quarter of 2023, three of the five most retweeted "Russian state media" accounts were in Spanish, and five of the ten fastest-growing accounts were aimed at Spanish-language audiences. She said RT en Español had "also proven capable of building large audiences" on YouTube, despite the platform's global ban on Russian media.
The channel has more followers on Facebook than "any other Spanish-language international broadcaster" and is more popular on TikTok than Telemundo, Univision, BBC Mundo, and El Pais, Brandt pointed out. Meanwhile, the Spanish-language Voice of America service has six times fewer followers on Facebook than China's CGTN en Español.
Brandt lamented the neglect of Voice of America's Spanish service, with no regional bureau in Latin America and the annual budget of just over $10 million. She urged the US government to spend more money on the operation, but also to use "public-private partnerships to create low-cost distribution and content-sharing agreements" that could channel materials created by Spanish-speakers in the US through "local, trusted sources."
Other options include using AI to translate USAGM "or other high-quality content" into multiple languages, and using "local investigative journalists and civil-society leaders, including rights defenders" to appeal to local audiences, "especially in places where the US may not be inherently trusted."
Brandt presented these efforts as part of a wider global information war between the US and its allies on one side and Russia and China on the other, which she described as a "struggle over systems and principles."