Israeli minister's remarks calling for the demolition of a Palestinian town are deemed unacceptable by Netanyahu.
Israeli Prime Minister Benjamin Netanyahu responded to Israeli Minister Bezalel Smotrich's earlier comments about wiping out a Palestinian town, calling them "inappropriate."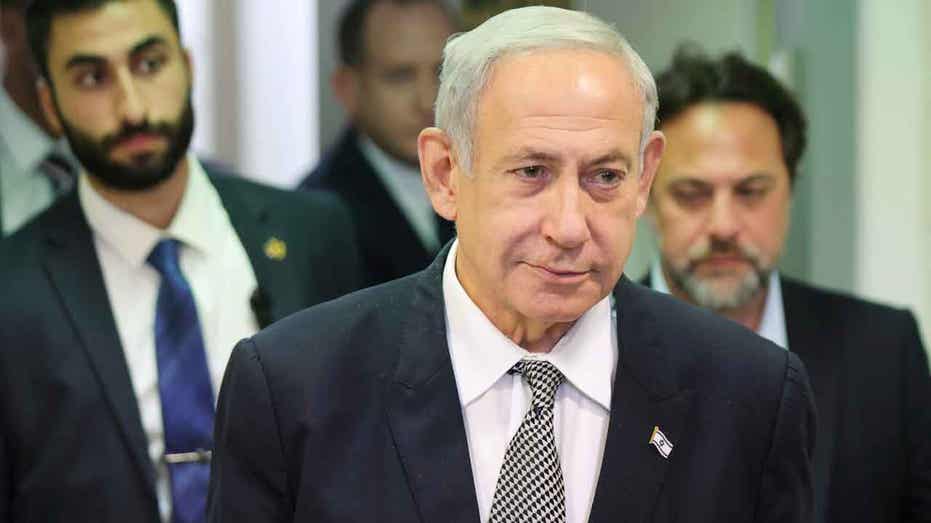 Israeli Prime Minister Benjamin Netanyahu tweeted Sunday in response to a top Israeli minister's earlier call to wipe out a Palestinian town, calling the statements "inappropriate."
"It is important for all of us to work to tone down the rhetoric lower the temperature," Netanyahu wrote in English in a Twitter thread. "That includes speaking out forcefully against inappropriate statements and even correcting our own statements when we misspeak or when our words are taken out of context."
Netanyahu did not directly name Israeli Finance Minister Bezalel Smotrich who earlier singled out the town of Huwara after a Palestinian from the village shot and killed two Israelis in the West Bank last week.
"The village of Huwara needs to be wiped out. I think that the State of Israel needs to do that – not, God forbid, private individuals," Smotrich had said.
Smotrich later backtracked on his comments, saying he didn't mean for Huwara to be erased but for Israel to operate surgically within it against Palestinian militants.
Netanyahu's tweet did not condemn Smotrich but instead implied the minister had misspoken. Netanyahu continued on in his thread to condemn "The international community's silence" amid attacks between the Palestinian Authority and Israel.
"It continues to turn a blind eye to the PA's rampant incitement, to the disgusting spectacle of Palestinians handing out sweets to celebrate terror attacks against Jews and to the official PA pay-to-slay policy, in which the PA pays terrorists to murder Jews. The international community's silence in the face of Palestinian support for terrorism must finally come to an end," Netanyahu wrote.
The State Department also condemned Smotrich's comments last week, while also warning that both sides need to allow tensions to ease after days of violence.
"These comments were irresponsible, they were repugnant, they were disgusting, and just as we condemn Palestinian incitement to violence, we condemn these provocative remarks that also amount to incitement to violence," State Department spokesman Ned Price said in response to the comments.
Price also asked for Netanyahu "and other senior Israeli officials to publicly and clearly reject and disavow these comments."
Price touched upon the violence that ensued after the two Israelis were killed, wherein hundreds of Israelis reacted by burning cars and homes.
"We have seen far too much violence, far too much bloodshed," Price said. "We have roundly condemned and rejected the terrorist attacks that Israel has suffered in recent days."
Fox News' Peter Kasperowicz and the Associated Press contributed to this report.