Milk Wars: Now it's Amul vs Aavin in Tamil Nadu. The controversy explained
Milk Wars: Now it's Amul vs Aavin in Tamil Nadu. The controversy explained
The milk wars continue in India, spelling more trouble for popular dairy giant Amul. The row with Karnataka's local brand Nandini hit headlines last month and became an election talking point as the state went to polls. Now yet another southern state is up in arms with the Gujarat-based behemoth. In Tamil Nadu, it's Amul vs Aavin.
We take a look at the controversy.
What is Aavin?
Diary cooperatives have been functioning in Tamil Nadu since 1981 and benefit rural milk producers and consumers. Aavin is a state government cooperative in the state, leading the effort.
Under Aavin, about 9,673 cooperative societies are functioning in rural areas and they procure 35 lakh litres per day of milk from about 4.5 lakh members, according to Tamil Nadu chief minister MK Stalin.
Aavin offers various resources such as cattle feed, fodder, mineral mixtures, and animal health care and breeding services to enhance and maintain milk production in Tamil Nadu. Moreover, it ensures the supply of high-quality milk and dairy products to consumers at some of the country's lowest prices.
Aavin thus plays a crucial role in improving the livelihoods of rural milk producers and in meeting consumers' nutritional needs, says the CM.
What is the row?
Amul has been reportedly procuring milk from the shed of Aavin and selling its products in the southern state. This is not gone down well with the people of Tamil Nadu
The chief minister has written Union home minister Amit Shah to instruct Amul to stop procurement activities in the state immediately.
In a letter to Shah, Stalin expressed concerns about the implications of milk collection by the Kaira District Cooperative Milk Producers' Union, commonly known as Amul, in Tamil Nadu's dairy-producing regions which could affect Aavin, the Tamil Nadu Co-operative Milk Producers Federation, according to a report by news agency PTI.
The Tamil Nadu government recently discovered that Amul has been using its multi-state cooperative license to establish chilling centres and a processing plant in the Krishnagiri district, according to Stalin. It was planning to procure milk through farmer-producer organisations and self-help groups in and around Krishnagiri, Dharmapuri, Vellore, Ranipet, Tirupathur, Kancheepuram and Thiruvallur districts, he said.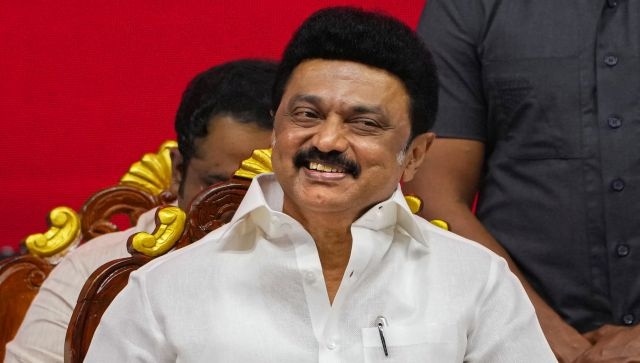 The CM said that it had been a practice in the country to allow cooperatives to thrive without infringing on each other's milk-shed area. Such cross-procurement goes against the spirit of "Operation White Flood" and could worsen the current milk shortage in the country, affecting consumers, he added, pointing out that Amul's actions infringe on the dairy-producing area of Aavin.
"This act of Amul infringes on Aavin's milk-shed area, which has been nurtured in true cooperative spirit over decades. This will create unhealthy competition between cooperatives engaged in procuring and marketing milk and milk products," Stalin wrote in the letter to Shah.
Sharing the letter on Twitter, the CM said, "The decision of AMUL to operate in Tamil Nadu is unfortunate, detrimental to the interest of Aavin and will create unhealthy competition between the cooperatives."
"Regional cooperatives have been the bedrock of dairy development in the states and are better placed to engage and nurture producers," he added.
The decision of AMUL to operate in Tamil Nadu is unfortunate, detrimental to the interest of Aavin and will create unhealthy competition between the cooperatives.

Regional cooperatives have been the bedrock of dairy development in the states and are better placed to engage and… pic.twitter.com/yn2pKINofO

— M.K.Stalin (@mkstalin) May 25, 2023
Stalin also clarified that until now Amul only sold products in Tamil Nadu through its outlets.
DMK Spokeswoman TKS Elangovan said there were issues with Aavin, but the state government is working to fix them. According to him, the problems started during the AIADMK rule, and now they were trying to resolve them. He accused the BJP and AIADMK of "talking nonsense" and said that this was not a political move.
The DMK spokesperson said that the government wants to promote its state product and asked why Amul could not procure milk in Uttar Pradesh or Maharashtra instead of coming to Tamil Nadu.
Congress leader Jairam Ramesh retweeted Stalin's letter and wrote, "First Nandini. Now Aavin. This is all part of the gameplan," taking a dig at the Bharatiya Janata Party (BJP).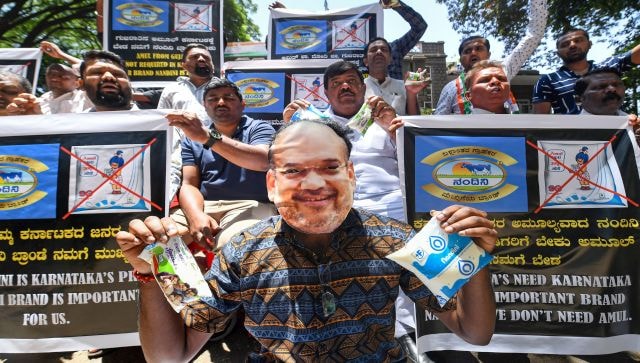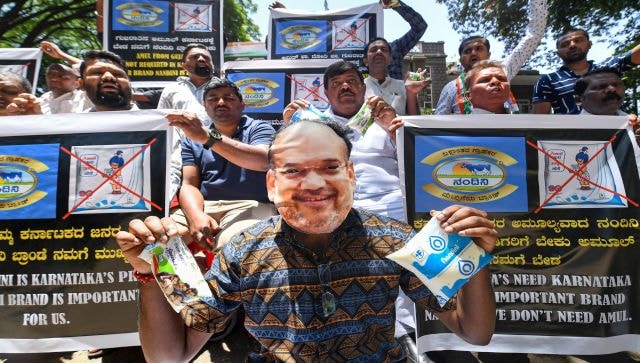 What was the Amul vs Nandini debate?
Amul's entry into the fresh milk market in Karnataka angered pro-Kannada groups who believed this was not good news for the state's local brand Nandini.
The controversy first started in December 2022 when Amit Shah called for "cooperation" between the cooperative-model-based dairy companies, Amul and Nandini, during a public meeting in Mandya. The remark was criticised by rival political parties who alleged that the BJP, which was then in power in Karnataka, was attempting to merge Nandini with Amul, a move which they believe could be devastating for Karnataka Milk Federation's brand.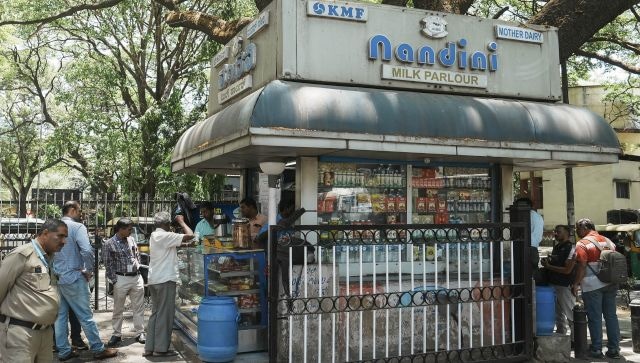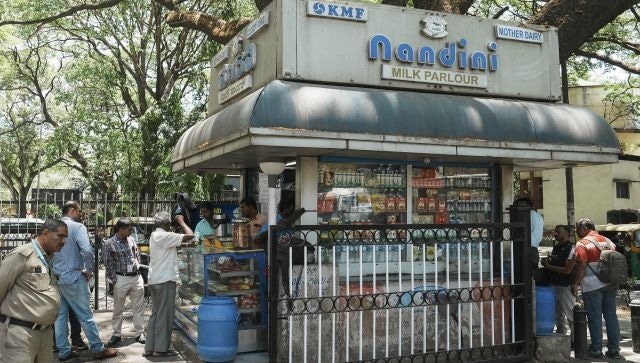 However, the recent row erupted after Amul announced on 5 April its entry into the fresh dairy market in Bengaluru, by introducing fresh milk and curd.
Congress, the Janata Dal (Secular), and other pro-Kannada groups alleged that the BJP was creating "artificial scarcity" in the state as production of Nandini milk dropped during summer, alleging that the saffron party was giving a back door entry to Amul.
Talks of an Amul and Nandini merger have been ruled out by Karnataka Cooperative Milk Producers' Federation Limited, the apex body for the dairy co-operative movement in the state.
With inputs from agencies
Read all the Latest News, Trending News, Cricket News, Bollywood News,
India News and Entertainment News here. Follow us on Facebook, Twitter and Instagram.