Iran protests: 'No going back' as unrest hits 100 days
Anger swells despite a fierce crackdown as the regime faces its biggest challenge in decades.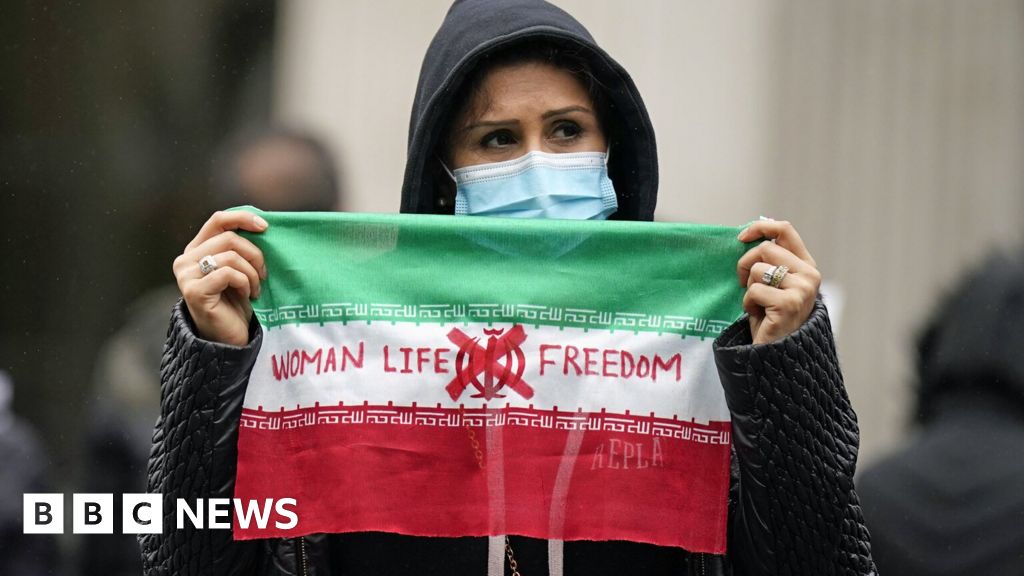 A hundred days after they began, the longest running anti-government protests in Iran since the 1979 Islamic revolution have shaken the regime, but at a heavy cost to the people.
More than 500 protesters, including 69 children, have been killed, according to the Human Rights Activists' News Agency (HRANA). Two protesters have been executed and at least 26 others face the same fate, after what Amnesty International calls "sham trials".
Although nationwide demonstrations have swept Iran before - once in 2017 lasting until early 2018, and another in November 2019 - the current protests are unique, as they involve people from across society and women are taking a lead role under the slogan "Woman, Life, Freedom".
Some Iranian celebrities have taken irrevocable steps to support protests, leading to their arrest or exile.
Taraneh Alidoosti, a well-known Iranian actress, is being held in the notorious Evin prison after she condemned the execution of a young protester. Previously, she published a photo of herself without a mandatory headscarf, holding a sign with the protesters' slogan.
"I have worked with Taraneh on four films and now she is in prison for her rightful support of her fellow countrymen and her opposition to the unjust sentences being issued," Asghar Farhadi, who directed Alidoosti in his Oscar-winning film The Salesman, wrote on Instagram.
"If showing such support is a crime, then tens of millions of people of this land are criminals," Mr Farhadi added.
'Death threats'
Another prominent Iranian actress who has left the country, Pegah Ahangarani, told BBC Persian: "Both sides have been radicalised, the regime in its crackdown and people in film industry in their response.
"Iran cannot go back to pre-Mahsa Amini era," referring to the Kurdish Iranian woman whose death in the custody of Iran's morality police on 16 September sparked the protests.
Hamid Farrokhnezhad, another well-known Iranian actor, moved to the US earlier this month and immediately called Iranian Supreme Leader Ali Khamenei a "dictator", comparing him to Franco, Stalin and Mussolini.