Best ways to block scam calls (Do this for your older relatives, too!)
When it comes to telemarketing and scam calls, the best thing to do is not pick up the phone. But it's not always easy to tell whether an incoming call is legitimate.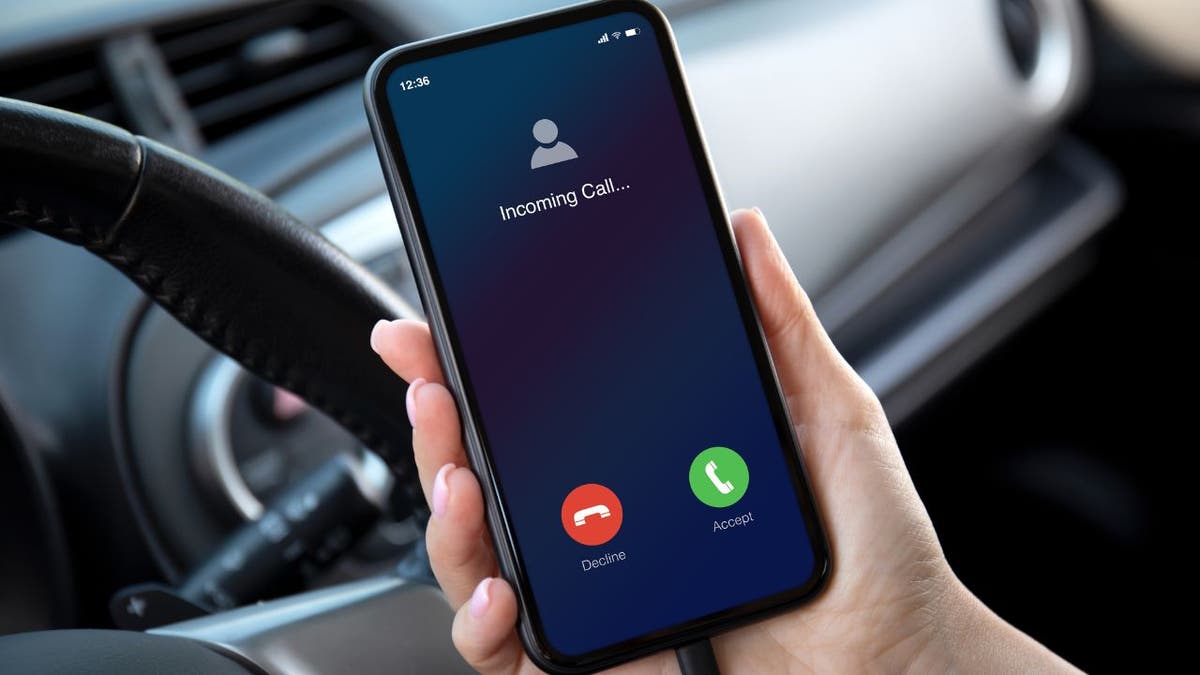 The phone rings, and as soon as you say hello, the person on the other end starts babbling about saving money on car insurance.
Don't say anything! They could be recording your voice, which they'll use to impersonate you. If you do speak up, avoid saying this one word.
I get this question a lot on my national radio show. If you're too shy to come on my show, drop your note here on my site. I read every single one.
When it comes to telemarketing and scam calls, the best thing to do is not pick up the phone.
But it's not always easy to tell whether an incoming call is legitimate — especially if your phone doesn't show that scam or spam warning.
You want to stop these calls before they happen. Here's how.
Your phone has built-in security tools to protect you from scammers, and you should get to know one of the most basic: the block function.
If you get a call from a number you know is connected to a scammer or telemarketer, block it. You can do this as many times as you need to.
Block calls from your iPhone
What about unknown numbers? You might prefer to stop them altogether, but be careful.
Silencing unknown callers could silence calls you may want to receive, such as from a doctor's office, hospital, and other important calls from numbers not in your contacts. But generally, they will leave a voicemail if the call is important.
Your wireless carrier can help you avoid spam, too. Some have advanced caller ID that lets you know when a possible spam text reaches you. Some carriers provide an app with more powerful tools to block unwanted calls and texts.
This includes T-Mobile's Scam Shield, AT&T ActiveArmor, and Verizon Call Filter. Check your service provider's website or call them to learn more about their services.
Though unexpected calls from outside the U.S. are big red flags to watch out for, scammers can trick you into thinking they are calling locally. Tap or click here for tips on spotting this trick and a list of area codes to avoid.
Nomorobo is a third-party app that offers real-time protection from robocalls, telemarketers, spam texts, and phone scammers from calling your iOS or Android phone. It lets the phone ring once and then attempts to identify the caller. If the number is found on the app's robocaller list, it will automatically be blocked.
You can try a free 14-day trial, and then you'll need to pay $1.99 per month or $19.99 per year. The app is available for iOS and Android.
It might not stop everything, but it's worth adding your number to the National Do Not Call Registry if you never have. Adding your number to the list doesn't cost anything, and its purpose is to stop sales calls, though we all know scammers don't care about rules or laws.
Go to donotcall.gov to add your number. You can add multiple numbers to the list, so do your older family members a favor and add them.
Keep your tech-know going
My popular podcast is called "Kim Komando Today." It's a solid 30 minutes of tech news, tips, and callers with tech questions like you from all over the country. Search for it wherever you get your podcasts. For your convenience, hit the link below for a recent episode.
Plus, you won't believe which jobs are on the brink of extinction due to AI. Teachers, brace yourselves! Get the latest scoop on the government's TikTok ban, exploding e-bikes, and the top tax scams spreading like wildfire. Plus, I'll spill the beans on the ultimate day to send your email newsletter for maximum impact!
Check out my podcast "Kim Komando Today" on Apple, Google Podcasts, Spotify, or your favorite podcast player.
Listen to the podcast here or wherever you get your podcasts. Just search for my last name, "Komando."
Sound like a tech pro, even if you're not! Award-winning popular host Kim Komando is your secret weapon. Listen on 425+ radio stations or get the podcast. And join over 400,000 people who get her free 5-minute daily email newsletter.