Murcia firefighters share video of nightclub fire that killed at least 13 in Spain
Spain is observing three days of mourning following a deadly nightclub fire early Sunday morning in Murcia that claimed the lives of at least 13 people.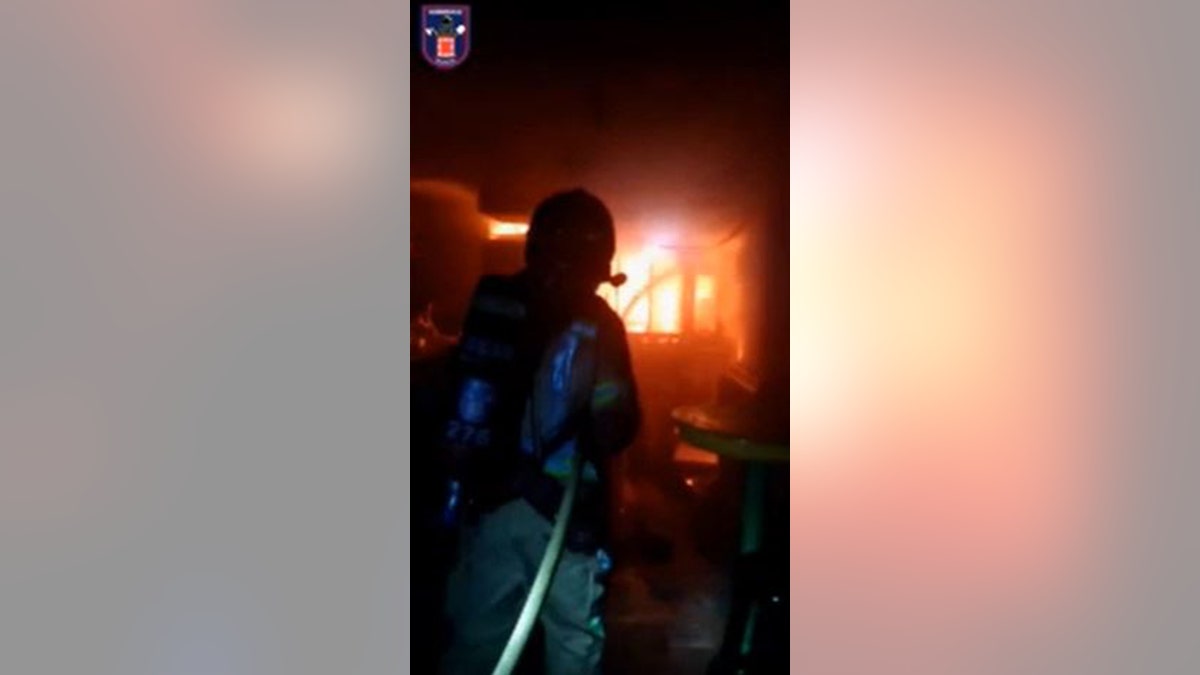 A nightclub fire in Spain claimed the lives of at least 13 people in Murcia, and firefighters shared footage of them fighting the blaze on social media.
Emergency crews are still searching for people unaccounted for after responding to the adjoining clubs early Sunday morning in Atalayas, the outskirts of the city in southeast Spain.
"I think we left 30 seconds to 1 minute before the alarms went off and all the lights went out (and) the screams saying there was a fire," one survivor, who was not identified, told Reuters. "Five family members and two friends are missing."
Fonda Milagros nightclub, one of three adjoining clubs, reportedly sustained the majority of the fire damage, including the collapse of its roof. It is where the dead were located, according to Diego Seral of Spain's National Police.
The collapse is making it difficult to locate victims. Where the fire started has apparently not been determined yet, but a spokeswoman for the Teatre nightclub, Maria Dolores Albellan, told reporters it originated in Fonda Milagros before spreading to the two adjoining clubs.
Video shared by firefighters of Murcia shows what appears to be crews in a bar, spraying the intense flames ahead of them. The collapsed roof and heavy smoke can also be seen in the footage.
Identification of the victims is expected to take time. The death toll has risen steadily throughout the day as the cause of the fire is being investigated.
Spanish media report several birthday celebrations were taking place when the fire broke out.
Murcia's Mayor Jose Ballesta declared three days of mourning for those who had died. Flags have been lowered to half-staff outside Murcia's City Hall.
The fire, which reportedly started at 6 a.m., has been brought under control.
Four people were taken to the hospital for smoke inhalation.