Mexican candidates turn to migrants in US for votes: report
Mexico has nearly 11 million nationals living abroad, the majority of them living in the U.S., with 2.5 million in Texas alone, according to estimates.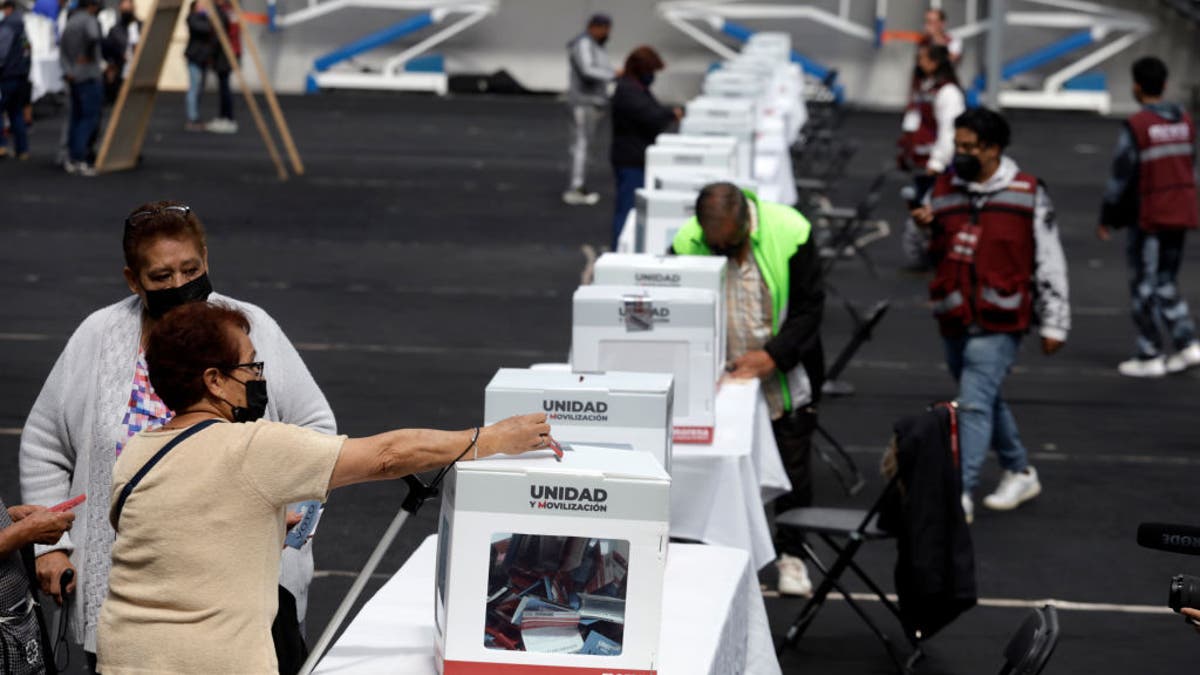 Mexican presidential candidates have turned to the migrant population of the U.S. to court support in the upcoming 2024 elections.
"[Mexican migrants] have voting power and the ability to influence and advise their family who lives in Mexico," Marko Cortés, national president of Mexico's center-right party PAN, said at an event near Dallas, Texas.
Remittances, the money sent from citizens living and working abroad to families from their homeland, play a significant part as a crucial source of income for countries like Mexico, and with that comes the right to vote in key elections. Mexican citizens who have left the country can vote in presidential elections, but only a fraction of them usually register to vote.
Mexico is the second-largest recipient of remittances in the world in 2022, with its roughly $58.9 billion a nearly 13% increase over the previous year, according to the IMF. Nearly 11 million Mexican nationals live abroad, with the majority residing in the U.S.
The election in 2024 will bring in a new president as current Mexican President Andres Manuel Lopez Obrador will finish out his term and cannot run again – even if they hold the post on a caretaker basis. Recent polling indicates strong support for Obrador's MORENA party, but it remains unclear whom the party might finally put forth as a candidate.
The parties have already started their outreach, with some looking across the border to tap into that significant foreign contingent for support, according to the Texas Tribune. About 2.5 million immigrants in Texas – about half the total number in the state – come from Mexico.
A change to the Mexican constitution would see the ability to provide Mexican nationality to all people of Mexican descent, even born abroad.
Cortés spoke in front of a crowd of some 50 people at a restaurant in Oak Cliff, accompanied by his party's 2018 candidate, Ricardo Anaya, as he seeks to pry control of the country away from the ruling MORENA party.
The last presidential election saw more than 80% of the nearly 182,000 foreign Mexican votes cast from the U.S., with more than half of those votes going to MORENA, while PAN's support dropped.
Hamlet Almaguer, a federal congressman for MORENA, said it was "very important to engage citizen participation abroad and encourage voting heading toward 2024."
"It will be important for our party to create a campaign abroad and guarantee massive participation of Mexicans abroad," he added.